Indian weddings are elaborate, colorful celebrations that bring family and friends together.  Here are some rules of wedding etiquette that guests frequently overlook.
1. RSVP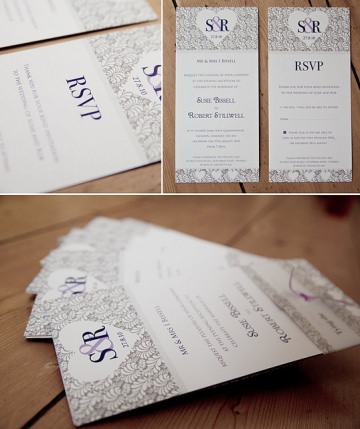 Derived from the French phrase répondez s'il vous plaît which translates to 'please respond', RSVPing is something Indians seldom do.  Wedding invitations may arrive weeks or sometimes even months before the actual wedding.  Regardless, be courteous enough to ring the host up to let them know sufficiently in advance whether you can attend or not.
Invitations are specifically addressed, either just to you or to your family.  So, refrain from taking additional, uninvited guests even if you expect that the host wouldn't mind.
Small weddings with a sit-down lunch/dinner may have place cards on the tables with the guests' names on them.  Bringing a +1 when you weren't asked to could become a nightmare for the organizers and caterers, and to the hosts themselves, especially if they are working on a tight budget.
2. What to wear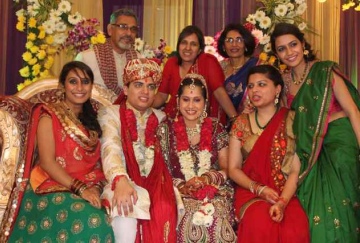 Dress appropriately when you are attending a wedding.  Stick to the dress code if you are aware of one.  If you haven't been informed of one, ask the hosts about it when RSVPing.  Do not go overboard with your choice of attire by outshining the bride and groom –remember that it is their day, not yours.
3. Timeliness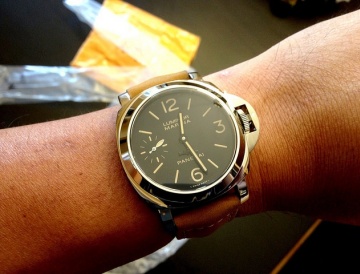 Arrive in time, whether you are attending the wedding ceremony, reception, or related function.  Skipping the ceremony is impolite, especially if the person getting married is a close friend or relative.
4. Respect the ceremony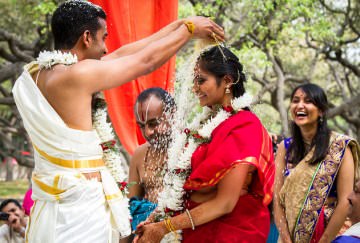 Indian wedding ceremonies and rituals can go on for hours, if not days. Most of us have been in one too many long-drawn wedding ceremonies.  But remember to maintain proper decorum.  For instance, hold back from talking animatedly to other guests during a solemn ritual; the reception afterwards will give you plenty of time to socialize.  And if it is a cool wedding ceremony, be cool about it!  Just be stuck up on traditions that matter to you; it is someone else's wedding and they are entitled to have it their way.
5. Choosing the right gift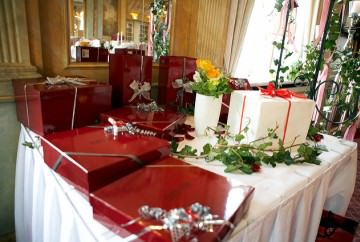 If the couple tying the knot have signed up at a wedding registry, stick to picking a gift from the registry so that you don't gift them something they wouldn't appreciate.  You could opt for a gift of your choice if you are positive that you know the couple well enough; the personal touch to your gift would not go missed.  On the other hand, it is all right to gift them money, either in the form of vouchers or in cash, placed in decorative envelopes.  Avoid re-gifting – something Indian guests are notorious for!  It is lazy at best.
If you have been invited to a wedding that you are sure you will not be able to attend, it is still advised that you send them a gift or a personalized note wishing them good luck, prior to the wedding.
6. Food and drinks at the reception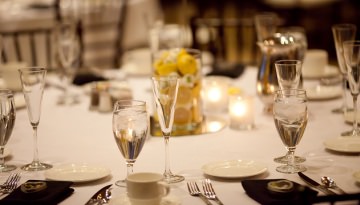 If the culinary options available do not fit your dietary preferences, do not create a ruckus at the venue.  Opt for dishes that you can eat, after discreetly consulting with the waiter.  Refraining from eating altogether will be seen as a sign of bad manners.
If there is a bar at the reception, help yourself to the alcohol judiciously.  Nobody wants drunken guests behaving inappropriately at their weddings!
7. Let any celebrity guests be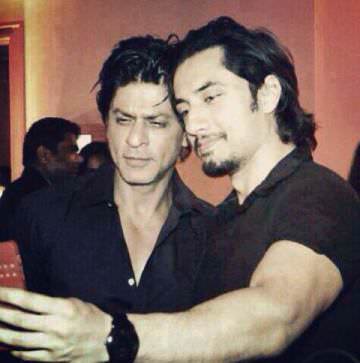 Celebrities are people too.  They do pretty much everything we do, which includes attending weddings.  So, if you happen to spot a celebrity at a wedding, don't go gaga over them.  Spare them the flashes; the wedding is not about them.  The attention ought to be on the bride and groom.
8. Mind your kids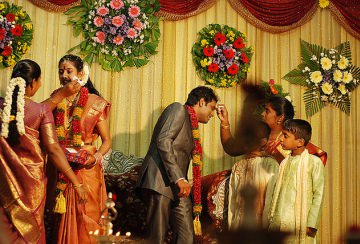 Exercise good judgment when it comes to deciding whether to take your children or even babies along or not.  If you do take them along, make sure that you will be watching over them full-time.  Parents don't need to be reminded that kids, especially babies, can be unmanageable at times.  Don't be the parent whose child runs around hyperactively (as kids, understandably, are wont to do), knocks things over, or, worse, throws a tantrum during a solemn moment.
9. Before leaving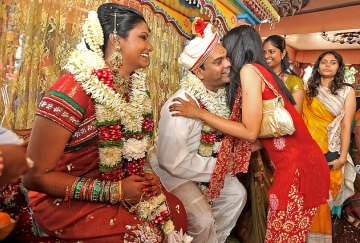 Whether it is a big wedding or a small one, do not leave without meeting and greeting the bride and the groom.  Have the patience to stand in line if need be, to convey your wishes, tell them how fabulous they look, and compliment the ceremony.
10. Posting pictures/videos online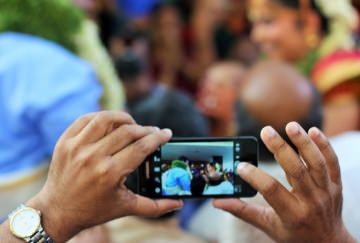 If you have photos or videos of the ceremony captured either on your mobile phone or on a camera, run it by the newly-wedded couple before posting them on social media.  This will show that you respect their privacy.
Editor's note:
Do you know about the common stereotypes associated with Indian weddings? Read: 19 Hilarious Indian Wedding Cliches Most Of Us Can Relate To.