While I'm in India, whenever my mobile phone rings – which happens at least three times a day thanks to my overly-concerned parents – I would mentally prepare myself to answer questions from all the curious souls around me who happen to get a glimpse of the number that flashes across the screen.  The number would either be too long (international country codes) or too short (VPN calls) compared to Indian numbers that they are used to seeing.  Explaining the origin of the number would inevitably lead to more questions.  Before long, I would have to expound I came to be an NRI in India.  (For those who're unfamiliar with the acronym, that's short for Non-Resident Indian.)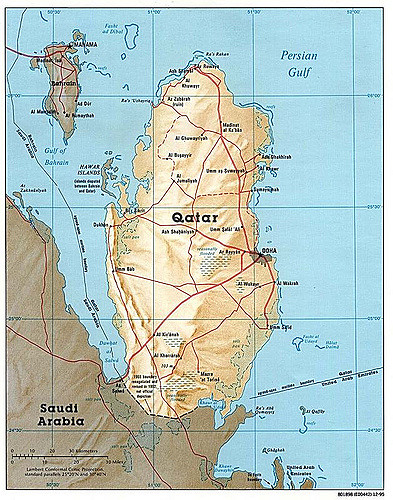 Long story short: I was born in Doha, Qatar.  Trust me when I say that people have asked me where Qatar is.  Even though I believe that geographical ignorance should not be an excuse in the globalized world that we currently live in, here goes my explanation: Qatar is a Middle-Eastern peninsular country that shares a land border with Saudi Arabia.  It is where I spent the first 16 years of my life before coming to India for higher studies.
I have always wondered why the people in India repeatedly make me pit Qatar against India.  Their first question will always be whether I like India or Qatar more.  It's impossible to compare two countries that are poles apart.  For instance, Qatar is an absolute monarchy while India is a democratic republic.  That's still only scratching the surface.  So, I'll cut to the chase and tell you about usual stuff NRIs tend to complain a lot about. (Disclaimer: These are the views of a highly opinionated NRI.  They may or may not hold true to you, in which case you are free to refute.)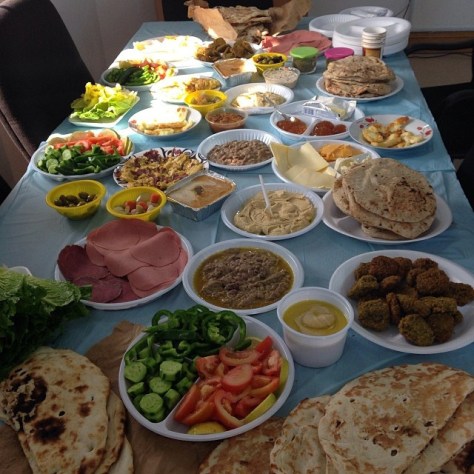 Let's begin with the food.  Merely thinking about the variety of delectable food items in Qatar makes my mouth water.  The high number of expatriates in the country guarantees a miscellany of dishes making it a foodie's paradise.  Let me indulge in some hyperbole and say that I would choose Qatari food over a groom, any day.  In Qatar, the restaurants and markets are closely scrutinized by authorities to assure quality and enforce food safety standards.  Whether you dine at a Michelin-starred restaurant or grab a falafel from a roadside vendor, the chances of getting food poisoning is close to zero.
Coming to the infrastructure, even the smallest apartment will have bath-attached bedrooms.  Unlike in India, it is considered a prerequisite in Qatar.  I painfully recollect the trouble I had to go through to find a bath-attached room during my student days in India.  Hospitals in Qatar have better facilities, on average, and affordable healthcare provisions.  To cite an example, my father regularly needs expensive insulin injections and he gets them in Qatar at prices so low that they will blow your mind.
Electricity never fails in Qatar.  Yes, you heard me right.  There are no blackouts or "power cuts."  Another thing that NRI kids in India grumble about is the internet speed in India.  It would seem like a joke for somebody accustomed to 5G, to see people celebrating and bragging about how fast 4G is.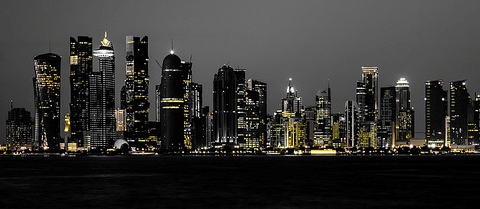 Well-maintained roads and shopping malls make life so much easier back in Qatar.  Performances and shows that gather crowds seldom happen inside the mall.  In the event that they do happen, the atrium would always be large enough to accommodate a gathering without obstructing other shoppers.
Other than a few local Arabic schools, education is mostly co-ed.  Irrespective of the nationality of the students, the government provides excellent educational facilities to all schools.  The emphasis is not on academics alone; students are expected to be a part of cultural, co-curricular, and extra-curricular activities, leading to a holistic education.
The attitude of Qatari men towards women is generally of utmost respect.  With the rest of the world condemning the practices of many an Islamic country, it may come as a shock to know that women in Qatar are respected and their needs are taken care of despite the patriarchal lifestyle which is the norm.  They are not subject to staring, eve-teasing, or stalking and are not shamed for wearing the clothes they feel comfortable in.
As an NRI born to first-generation Indian immigrants, I am not ashamed to say that I feel more connected to the country I was born and raised in, rather than the country my parents call home.  It does not make me any less patriotic.  Yet, the goosebumps that erupt every time India's national anthem is played proves just how much India means to me.  But the experiences that Qatar has enriched my life with, and the freedom and privilege I received while living there, gives me a tough time answering the earlier question about which country I like more.  Not all NRIs will find it difficult to answer this question; for a good number, the answer will seldom be India.
Editor's note:
The struggle of living with two distinct identities is real.  Read Indian American Dating: Torn Between Two Cultures to know more.
Featured image courtesy of Penn State.