Whether it is planned or for a surprise, gifting jewelry is one of the safest bets. It is both beautiful and thoughtful.  Especially when it is to mark an occasion such as one's birthday, anniversary, wedding, engagement, or the birth of a child.
The blue Tiffany box and the likes of it can make anybody's heart skip a beat.  Jewelry speaks volumes and leaves a more lasting impression, especially when you can't find the right words.  They don't say "a diamond is forever" for no reason!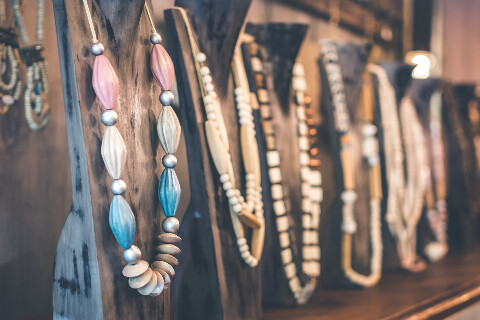 1. Gifting jewelry for an occasion
Gifts for an occasion, and especially jewelry evokes a sentimental reaction.  It would be a gift that a person would cherish and admire. You just cannot go wrong in buying a pair of diamond studs or rings for your girlfriend or wife to commemorate your anniversary. It is also better if you buy a piece of jewelry that they don't already have.
2. Personalized jewelry
Jewelry doesn't always mean you go to a shop and pick something off the rack.  There are people who specialize in custom-made jewelry, to suit the exquisite and unique taste of some.  Custom-made jewelry will be one of a kind and the effort you put into getting it for your special one will make them love it even more.  However, they tend to be on the pricier side when compared to ready-made ones.  But then again, you can personalize the ready-made ones by getting them engraved.  Inscribe her name, your initials, or a beautiful message to make it extra special for her.
3. Jewelry as an investment
Jewelry is not just a piece of ornament.  Because of the value it holds, it become an investment in itself.  Unlike bonds, stocks, and land holdings,  it is an investment that one can actually wear and feel good about. And obviously, something that lasts long.
4. Versatility of jewelry
There are different types of jewelry to cater to different people depending on their complexion, personality, style, and preferences.  For example, earrings and anklets are ideal gifts for children, while a classy bracelet or a one-of-a-kind bangle could woo someone's heart.
5. Jewelry is timeless
Different jewelry trends such as contemporary, traditional, and temple jewelry ensure that it is a gift which is timeless.  Jewelry gets passed from one generation to another, thus becoming a family heirloom.  Your gift could become somebody else's legacy someday!
6. Adds meaning
Nobody looks at a piece of jewelry as a mere piece of metal with some stones stuck on it.  It is an object that triggers emotions and memories associated with how and when it was gifted.
Also a pro-tip: if you are choosing your jewelry stones, do a bit of research. Some people believe that stones can influence your life in ways that is beyond human human understanding.  For example, turquoise is supposed to have healing properties, while amethyst improves your sleep, and rose quartz helps boost self-love.  You can also talk to the experts in the jewelry stores before you make a purchase.
7. Presentation matters
How you present your jewelry matters just as much as what you are gifting.  You can either get it gift-wrapped or you could plan something quirky, such as sending her on a scavenger hunt.