Jodi365 is for quality singles. People have long needed to take our word for it, though. That's because we're big on privacy and don't let random visitors browse profiles on our platform, as if it were a shopping catalogue. However, through this new Spotlight section, we're happy to showcase attractive, accomplished, and authentic single professionals – individuals who are representative of the kind of quality singles you can find on Jodi365. Here's featuring Sangeeta Choudhary, a hard-working and creative ecommerce professional.
---
Introducing Sangeeta Choudhary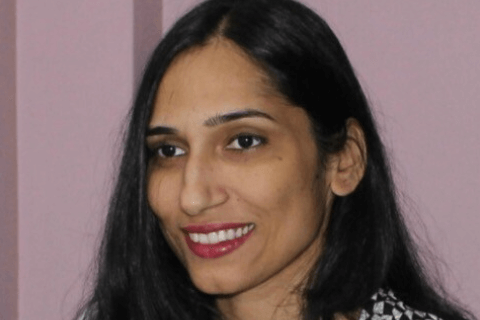 Who is the person—living or dead—you most admire and why?
My father, who is no more.
From childhood, he trained us to be kind, forgiving, compassionate, and grateful. He taught us the power of prayers.
Please provide a current professional bio of yourself.
Working as a head for ecommerce with one of the retail brands in Delhi.
If you could take up another occupation for a day, or a week, what would it be and why?
Nature photography or yoga.
What is the best advice you have received? From whom and why?
One should not stop/hesitate because of what other people will think or say. Don't stress about what other people speak/think about you.
Take responsibility of your life and be your true self. These were the words of my coach.
And what is the advice you are glad you DIDN'T follow?
Social media! My friend wanted me to show off on social media. I am glad that I don't put on a fake show off of a perfect life.
I don't waste time on social media, and have more important things to do in life. It really worries me when I see people killing time on social media, which can be utilized for meaningful things.
I am not into any competition with the world. I have my flaws, and I am perfectly fine with it.
How would those who know you personally – family and friends – describe you?
Calm, quite, shy, simple, down to earth, soft-spoken, hard-working, and reserved.
What are the most important qualities that you're looking for in a potential partner?
Understanding, soft-spoken, loving & caring.
Someone who is honest and gives me enough freedom to live my life.
What do you consider essential to a successful relationship?
Honesty and understanding.
What three accomplishments of yours – personal or professional – are you most proud of?
They are as follows:
1. My first award at school.
2. Best employee award at work and a promotion as General Manager eCommerce.
3. First international official trip to Dubai.
If you could acquire a new talent or skill, what would it be and why?
I like to do creative things, so anything related to creative stuff like interior decor, DIY, gardening.
What do you consider your biggest failure or most humbling moment in life? What did you learn from it?
I don't believe in failure. I would rather call it experience, which makes all of us wise and better people. They are an important part of life.
What's your favorite food?
Not a foodie. Anything vegetarian works.
What do you fear? Which of your fears would you say is the most irrational?
I fear losing my loved ones or when things that matters go wrong. Although it's been 15 years since I lost my father to a heart attack, this painful and shocking experience has made me fearful. I always worry about losing my mother and siblings.
I need to work on my insecurities and fear.
What is the last book, movie, or TV series that you enjoyed?
I like to invest my time in anything that increases my knowledge. Most of the books I prefer are related to my profession.
I am not into movies and TV series.
What are your favorite childhood memories? What makes them so special?
Everything about childhood memories. Eat, play, and sleep.
What other activities or interests do you like making time for?
Listening to music, yoga & meditation, reading, and spending time with my family.
Among your family members and friends, who are you closest to emotionally? Why?
My mother.
Nothing can replace her unconditional love.
What do you enjoy spending money on? What do you not enjoy spending money on?
I don't believe in showing off, and don't spend money on gold/diamond jewelry or other branded products.
I work really hard to earn money and I understand its value. It is better to spend on activities which adds value to my life like travelling to new and unexplored places, training and courses, and health and wellness.
What do you think are the most troubling issues in society today? What gives you reason to be hopeful for the world?
People are selfish, judgmental, have hatred towards other race/religion, and do not take responsibility to save the Mother Earth.
I see that the new generation is serious about climate change, and hopeful that others will follow it.
Which aspects of your parents' marriage do you hope to re-create in your own marriage?
Their commitment, understanding, and love for each other.
List four things that you haven't yet done or experienced but would like to in this lifetime.
I would like to visit every country in the world, every city in India, start my own business, and my own garden.
What beliefs or values are hardest for you to accept or tolerate in a friend or loved one?
I don't like people who are dishonest, fake, and judgmental.
What are you most grateful for? What are things that bring you joy?
Grateful for everything that God has blessed me with. My family and friends are my greatest blessing.
I have been lucky enough to meet and work with wonderful people.
How would you define success? Or a life well lived?
True successful life means a state of being happy and gaining peace of mind. No worries and no complaints. To be satisfied and happy with whatever life has offered.
Editor's note:
Stay tuned for more interviews and user stories! To find the right partner, at your own pace, visit Jodi365.com or download the Android app.
Want to connect with her? Well, we consciously don't expose Jodi365 users' profiles to search engines or even random visitors to our platform. The only people who can view her profile are registered users who meet her partner preferences. Only one way of finding out! Hop over to Jodi365 and create a thoughtful profile of your own.
Know a suitable man who could be compatible? Send this interview his way. A couple may well thank you at their wedding!
You can also download our app from Google Play Store.