Online dating in India has only been seen as a socially acceptable thing in the last decade or so. Yet, as a woman, that experience can be daunting.  If you want to maybe find love on an online dating platform, here are five tips to help you out.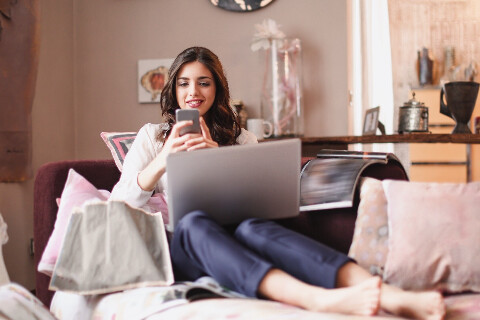 Be clear about what you want: 

Dating apps for casual relationships are very different from dating apps for long-term serious relationships. Be clear about what you want, and only try the dating apps that fall under the criteria. On the profile too, make your expectations clear: are you looking for friends, hookups, casual dating, or long-term romance? Instead of skirting around the issue, state what you want.

Be safe: Unfortunately, the world is filled with creeps. Do not give your phone number or personal data. Do not tolerate unsolicited and graphic pictures. Always meet in a public place when you go for the first few dates. Do not go to their house, or bring them back to your house. Go with your gut instincts, and do not feel pressured into doing things you do not want.
Take your time: Keep your options open, go on dates with multiple people till you feel like you can settle for one. Continue going on dates with the one you like the most, and see where it goes. Don't rush. Sometimes the relationship might reach a quick, dead end. Sometimes you will click as friends and not lovers. Sometimes the spark will be there, and at those times, make the most of it. At your pace and time, take the relationship forward. 
Make a good profile: Might sound shallow, but a well-written profile with great photos always helps. It's hard putting your personality in checkboxes and single sentences. But highlight your interests and your expectations so that you attract the kind of people you want.
It's okay to say "No": Do not feel obligated to keep chatting with someone, or meet up with them if you do not think there's any potential. There is no point in dragging conversations. By the same rule, do not hesitate in saying "yes" if you want to. Being too hesitant will not get you at the point you want to be.
In conclusion, be safe and have fun!
Also, if you're interested in serious relationships with full regards to your privacy and safety, check out Jodi365, a matchmaking platform for quality singles. It will be worth your time.