Delhi is a city that has something for everyone.  Its multicultural, multi-ethnic society absorbs everybody into its realms, making them fall in love with the bewildering array of culture, religion, people, food, and languages that make Delhi what it is.  On an economic front, Delhi is not only the national capital, but also the seat of the Indian government.
Although the city boasts of a cosmopolitan culture, the safety of its residents, especially of women, has come under public scrutiny over the last couple of years.  The alarming number of crimes against women makes anybody wonder if Delhi is in fact safe for women.  If the public places are deemed unsafe, it significantly limits the options for Delhiites to meet outside of homes.
The Nirbhaya incident, which rattled the nation in December, 2012, cast light upon what could possibly happen to a couple heading home after a late-night movie.  In the wake of similar tragic incidents, men and women think twice before stepping out of their homes.  So, where can Delhiites meet, say for a date, if not for the public places?  Sure, there are restaurants and cafes catering to the likes of many, but they are not for everybody.
For all those who are tired of meeting your dates at eateries, here's a list of 11 dating sites in Delhi that you can give a try.  Before that, install safety apps on your phone and carry a pepper spray if it helps you feel safer outside.  Use your good judgment and stay safe on dates!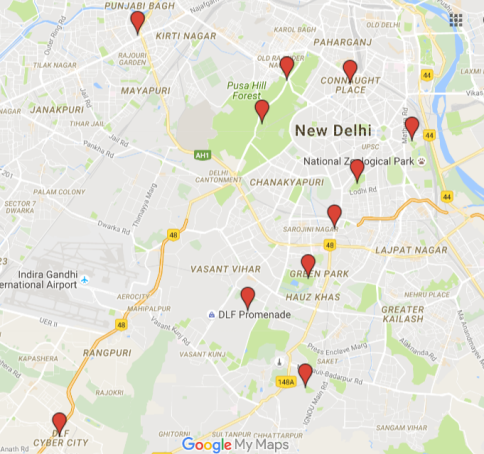 #1. Lodhi Gardens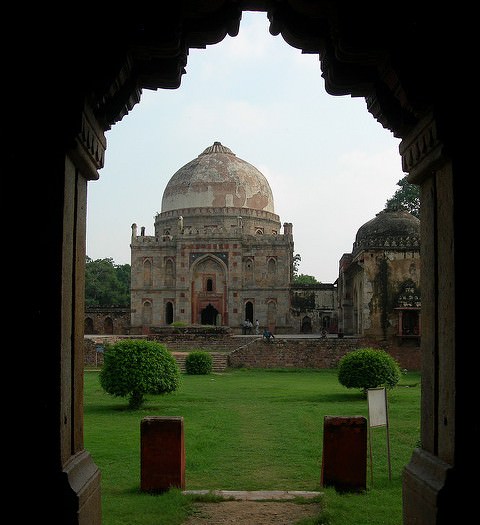 Archaic ruins of Mughal tombs amidst a beautiful sprawl of well-manicured lawns make Lodhi Gardens an ideal place when you and your date are craving some quiet time in the middle of the hustle and bustle of the city.
#2. Garden of Five Senses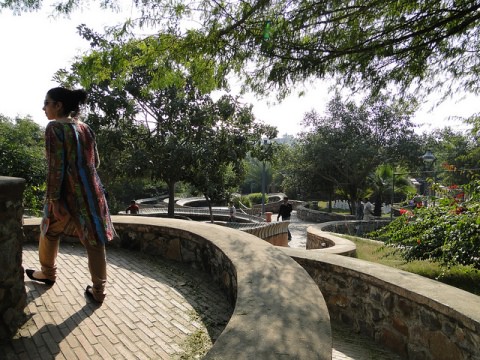 Close to the Mehrauli heritage area, this delightful garden is designed to stimulate your five senses, where you and your date can see, smell, hear, and feel nature.  After that, if you feel like treating your taste buds to an exquisite cuisine, there are high-end restaurants inside the garden.
#3. Deer Park, Hauz Khas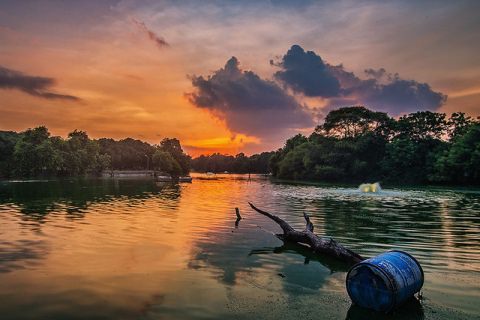 This lush green park within the city, beside a water reservoir that looks like a lake, is an alluring place for a date.  Well-maintained lawns and the occasional deer or peacock sighting make it a haven for nature-loving couples.
#4. Parthasarathy Rocks and JNU campus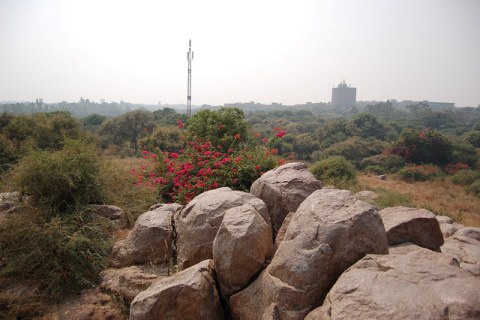 Enjoy a sunset with your date sitting atop the Parthasarathy Rocks inside the Jawaharlal Nehru University campus and later, go on a stroll along the tree-laden pathways of JNU, considered to be one of the most romantic places in the city.
#5. Buddha Jayanti Park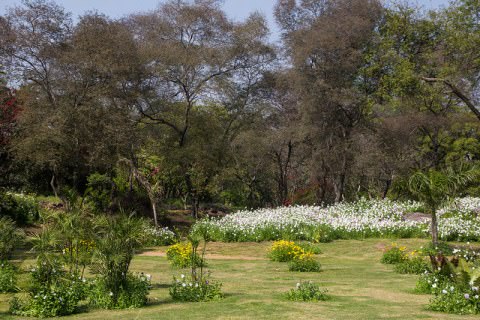 Meandering pathways, beautiful flower beds, and mighty canopies to shade you from the sun make Buddha Jayanti Park a sought-out date place for couples.  But remember to head back before nightfall because the area can get a little unsafe after sunset.
#6. Cyber Hub, Gurgaon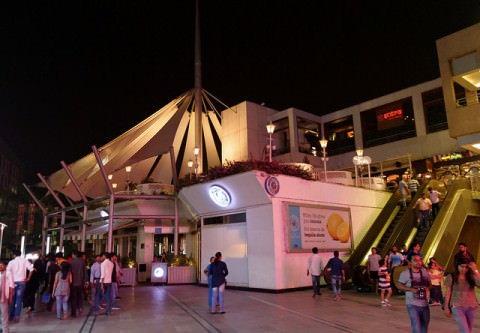 To see India in its complete, up-market glory, head to Cyber Hub with your date.  It has an array of high-end cafes and pubs for those who have deep pockets.
#7. Connaught Place and Palika Bazaar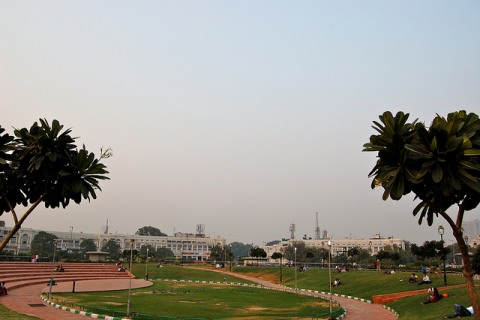 A walk around Connaught Place in the evening and some haggling over prices in the underground Palika Bazaar, culminating with a street food dinner, will surely work wonders in getting to know your date better.
#8. Purana Quila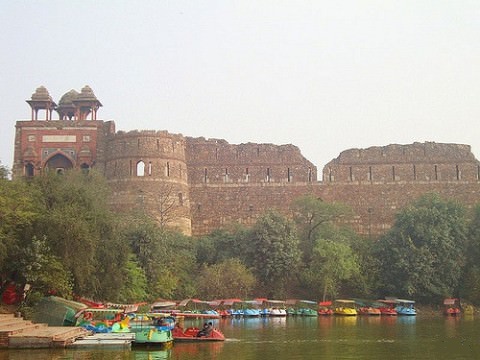 A stroll along the greener-than-green lawns beside this ancient red sandstone fort is an alluring idea for many couples.  If that sounds dull, Purana Quila also offers boating on its shimmering waters, and light and sound shows in the evening.  National Zoological Park is just a stone's throw away, if you're looking for more outdoor activities to do with your date.
#9. Paranthewalli Gali, Chandni Chowk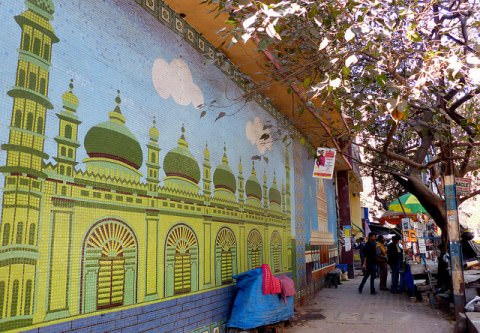 Explore the markets with your date and indulge in all sorts of street food, especially the famous paranthas.  Red Fort and other monuments are around if you feel like digging a little deeper into our capital's history.
#10. Dilli Haat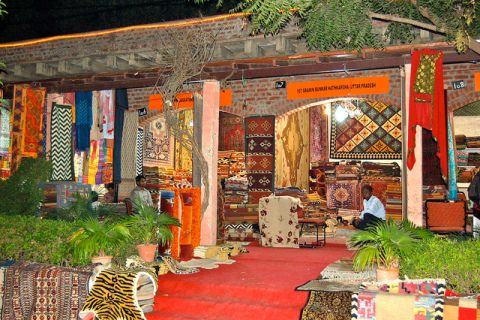 Dilli Haat is the modern-day version of the Indian weekly market.  The whole area becomes an explosion of colors as the handicraftsmen display their wares alongside stalls of street food and restaurants that cater to every palate.  Bond with your date over the pleasant hubbub and inimitable flavors of India at Dilli Haat.
#11. Ridge Road, North Campus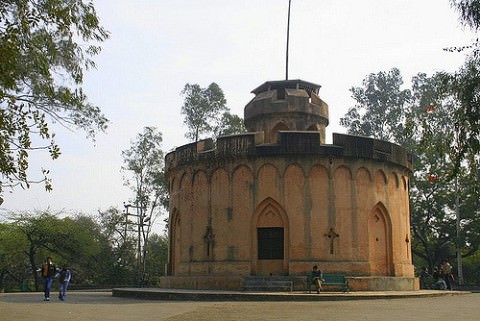 With romantic benches along deserted roads with greenery thriving on either side and Kamala Nagar just a hop away for tummies that would soon be rumbling, Ridge Road offers one of the best places for a romantic date for Delhiites.
Editor's note:
Have we missed any of your favorite date places?  Drop a comment and let us know!
If you are a single guy reading this and wondering how to get a girlfriend, read How To Ask A Girl Out: Tips For The Uninitiated.