Being the "Oxford of the East" and Maharashtra's cultural capital, Pune effortlessly strikes a balance between the traditional and the modern.  Being an educational hub and home to a booming IT sector, a relatively younger crowd forms a third of Pune's population, making it as happening a place as Mumbai.  The liberal outlook of its educated populace makes dating in Pune increasingly easier.
As it is, in numerous surveys conducted by both governmental and non-governmental organizations, Pune has repeatedly been among the top three cities in India to live in.  It is one of the safest cities in India.  Pune is neither as crowded as other Tier 1 cities, nor as polluted.  It has arguably the most pleasant climate, giving it the nickname Queen of the Deccan, and the proximity to hill stations is an added benefit.
Yes, it is true that most shops close by nine at night, but it doesn't mean that Punekars don't know how to have fun.  Pune has many places of entertainment, especially a thriving Marathi theater scene in addition to all the clubs and pubs that have mushroomed in many an Indian city.
Now, there will be the occasional Sharma-ji who'll try to dissuade you from adopting 'western' practices.  Let that not stop you from venturing out and spending time getting to know a potentially special someone.  So, here are a number of sites, in and around Pune, that you could visit on a date.
1. Mulshi Dam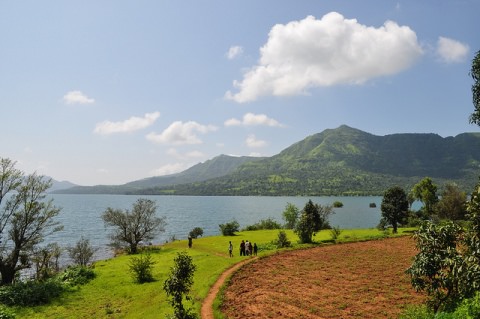 Mulshi dam on the Mula river is a splendid date place for Punekars who wish to get away from the tumultuous city life.  The surrounding verdant hills of the Sahyadri mountain range and the beautiful waterfalls nestled in between the nearby hills add to the place's charm, making it a couples' paradise.
2. Bund Garden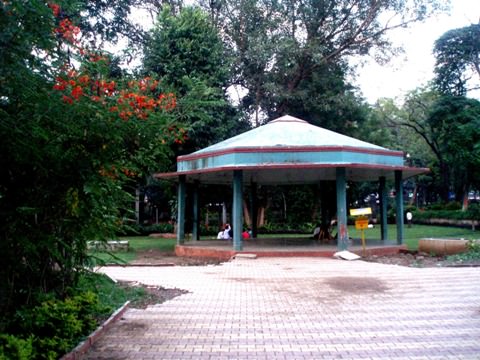 This splendid garden is a popular retreat for people who wish to escape the monotony of city life.  Although the official name of the park is Mahatma Gandhi Udyan, Punekars fondly refer to it as the Bund Garden, owing to the fact that the area was originally meant for the construction of a mini dam.  Take a stroll under the shady canopy and savor the popular delicacies available in the nearby food joints.  Events like magic shows and horse rides make it a popular dating site among the youth.  The proximity to Pune Railway Station is another reason for Bund Park's popularity.
3. Lohagad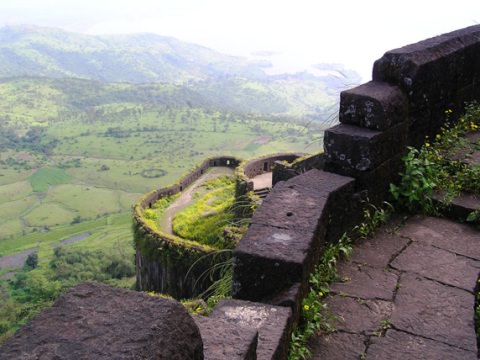 Perched on the Western Ghats, this imposing hill fort is a mere 52 kilometers from Pune.  Located 1033 meters above sea level, Lohagad hill fort is an excellent spot to have a date at, especially during monsoon season when the greenery surrounding the place comes to life.
4. Khadakwasla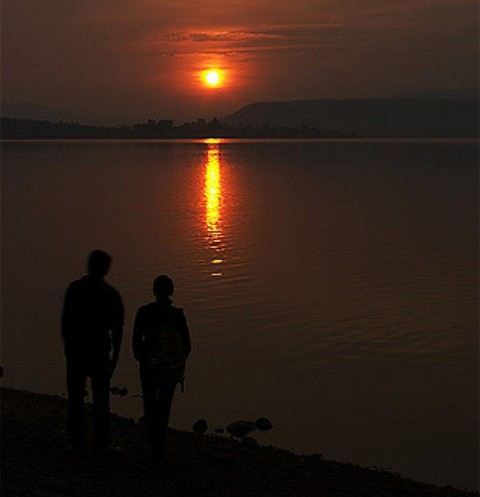 Take your date out on a drive to Khadakwasla dam. Sit on the banks of the Mutha river and watch the beautiful sunset.  The carnival spirit about this area with its throngs of people and animals is ideal for a pocket-friendly date.  The Sinhagad fort is another nearby attraction that you and your partner can visit.
5. Lavasa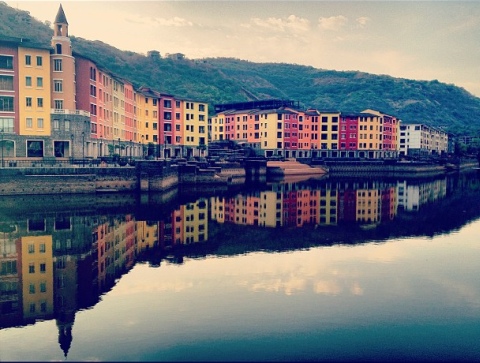 Known as India's first private man-made hill station, Lavasa, spread over eight large hillocks surrounding the Varasgaon Dam has been the luxury getaway for elite Mumbaikars and Punekars.  Reminiscent of a small English town, Lavasa has numerous restaurants you could explore.  The township also offers boating, jet skiing, and various other sporting activities to liven up your day.
6. Osho Garden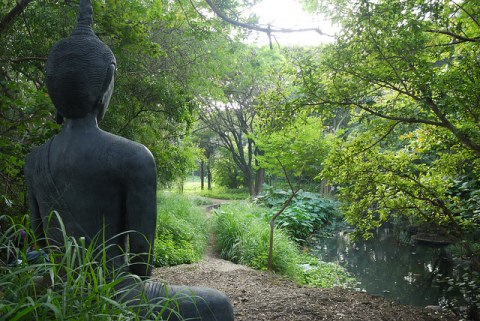 Located near the Koregaon Park, no one would believe that this beautiful park with its lush green plants and winding, burbling brooks was once a wasteland.  Also called Zen Garden, the tranquility in the air in Osho Garden can make you and your date forget that you're in the middle of a big city.
7. Vetal Hills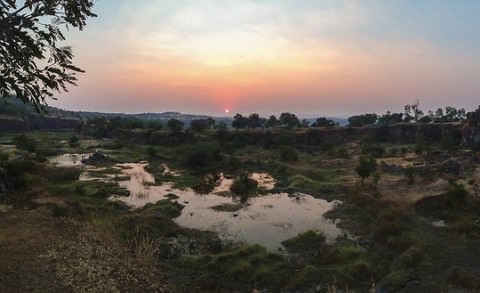 On a clear morning, the beautiful view of the city of Pune sprawled in front of you is worth the tiring trek up Vetal Hills with your partner.  There's also a quarry where you can find interesting rocks if you and your date are willing to undertake some searching.  Owing to the diverse bird population in the hills, nature enthusiasts and passionate photographers frequent the place.
Featured image courtesy of Ramnath Bhat. 
Editor's note:
If Mumbai is within striking distance for you and your date, here are more date destinations: Dating Ideas in Mumbai