Living in Mumbai is expensive, especially when you consider the high cost of real estate.  However, dating in Maximum City doesn't need to be.  For those who'd like to get to know a potential partner, here are a number of easy-on-the-wallet date ideas.
Some background first, for those who may wonder why we choose to focus on inexpensive date ideas for this city.  After all, people would point to global surveys conducted by The Economist Intelligence Unit, in which Mumbai topped the list of the world's least expensive cities.  (Delhi was just a couple of places below Mumbai.)
Indians would find that hard to believe, until they note the footprint: The surveys did not include the cost of real estate, which in a large city can hog a sizable portion of household income.  Another comparative study, by Deutsche Bank, noted that "Indian cities are also the cheapest for a date."  (Londoners on a date would have to pay a lot more, relatively, for "cabs, burgers, drinks, and a trip to the movies.")
Still, there is a lot of variance within Indian cities.   Mumbai is the largest city in India with a population of approximately 22 million as of 2015 and about 40% of a Mumbaikar's salary goes towards rent.  Meaning, there's that much less to spend on other things.
So, how does a couple spend quality time with each other without burning a hole in their pocket in a city like Mumbai where the cost of living is high?  Does it mean that dating has come to a standstill in Mumbai?  Of course, not.  Besides chic restaurants and pubs where you will be expected to shell out quite an amount, Mumbai has many inexpensive dating options too.
Here is a list of cheap (as in inexpensive, not "Eww!") date ideas if you live in Mumbai.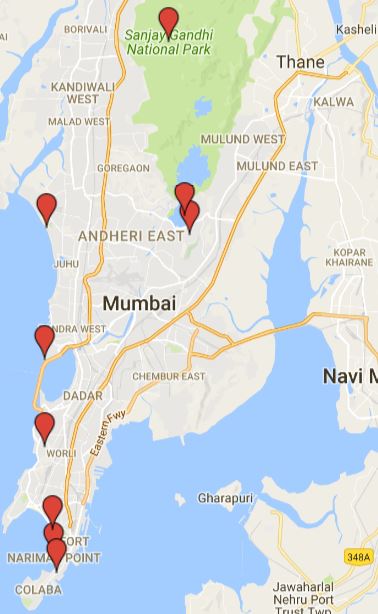 Date Idea #1. Marine Drive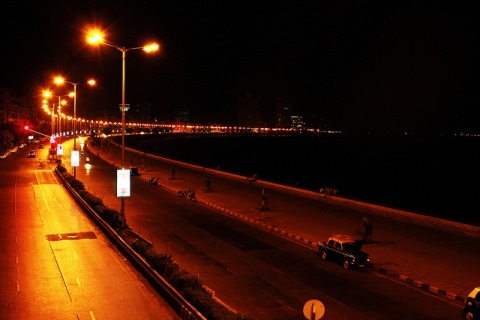 Take your date out on a drive with your windows down and let the sea breeze do the magic.  This picturesque, crescent stretch of road is beautifully lit up in the evenings.  Marine Drive also has countless romantic cafes and restaurants where you can get to know your date better, over some good food.
Date Idea #2. Ice-skating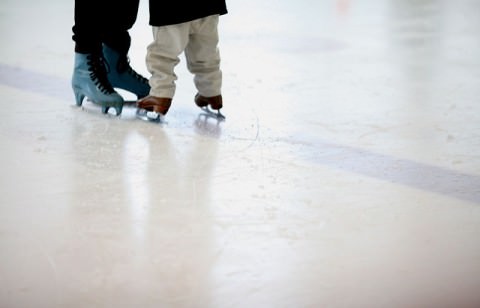 Yes, everybody falls on their first try.  Ice-skating is a fun activity to undertake on a date and you can be assured that you and your date will be left with a lot of funny memories from the day.  R-City, Phoenix Market City, and Atria are the places to go ice-skating in the city.
Date Idea #3. Bandra Fort at Sunset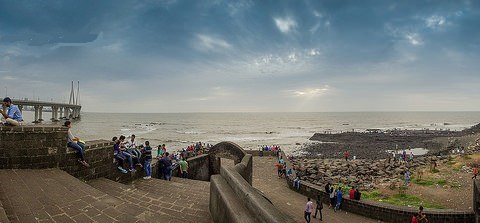 With Mumbai's ever growing skyline on one side, the stunning Bandra-Worli sea link on the other side, and the sea infinitely stretching in front of you, Castella de Aguada or Bandra Fort as it is commonly known as, is a romantic place to have a date at.
Date Idea #4. Borivali National Park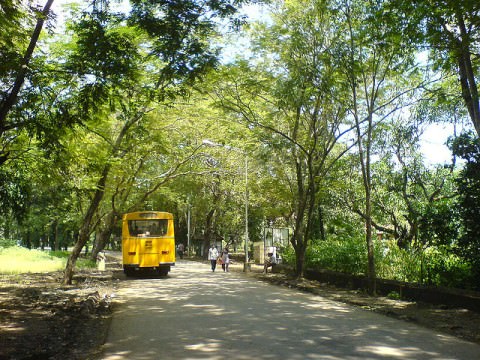 Rent cycles and explore the majesty of this National Park with your date for a truly off-beat date experience.  The enchanting silence of the jungle can be a blissful escape from the commotion of city life.  Borivali National Park also offers boating.  If you are lucky, you could get a two-seater paddle boat to explore the lake.
Date Idea #5. Nariman Point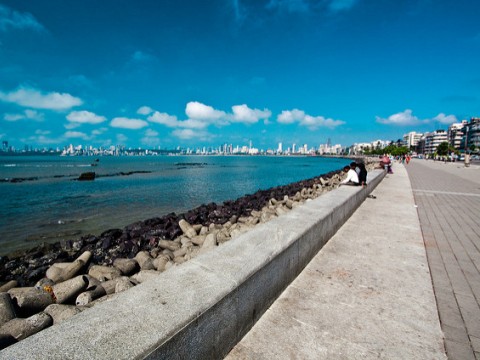 This southern tip of Mumbai, reclaimed from the sea, has a beautiful promenade where you could lounge on one of the concrete benches facing the Arabian Sea or take your date for a stroll.  Sunset at Nariman Point is an alluring spectacle that should not be missed.  This area also has restaurants galore serving multifarious cuisines.
Date Idea #6. Powai Lake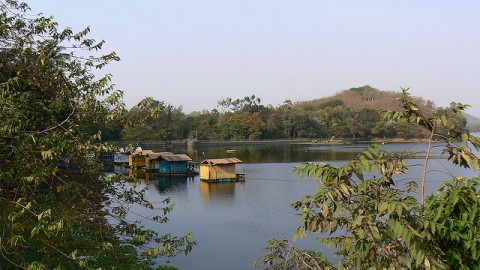 A calm and soothing place within the city for couples who wish to be in tune with nature, Powai Lake and the surrounding verdant hills prove to be ideal date places.  The township around the periphery of the lake has an amazing collection of restaurants, making it a couples' haven.
Date Idea #7. Nirvana Park, Powai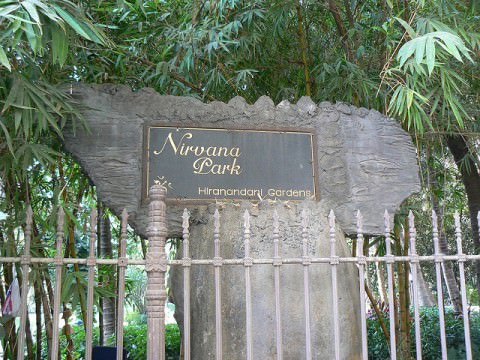 While you are in the Powai locality, take a stroll inside Nirvana Park.  From the bamboo shed entrance to the oriental-style lanterns, Nirvana Park radiates a soothing vibe.  Enjoy a pleasant evening here with your date amidst sounds of birds chirping and water trickling.
Date Idea #8. Colaba Causeway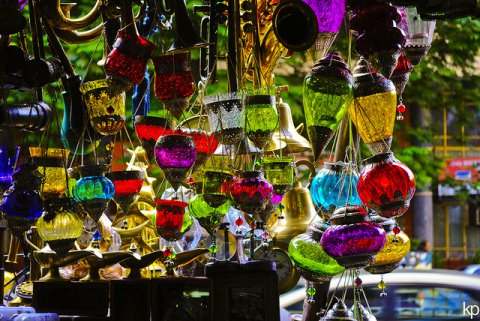 Officially known as Shahid Bhagat Singh Road, Colaba Causeway is a commercial street offering everything from clothes to antique artifacts.  There are numerous  roadside eateries serving a variety of street food for you to hog on after all the walking, haggling, and shopping.
Date Idea #9. Nehru Science Center and Planetarium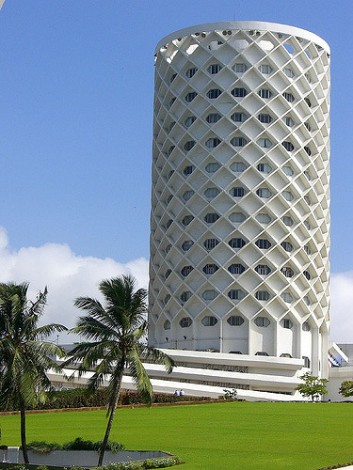 Nehru Center is an interactive science center located in Worli.  It has over 500 hands-on science exhibits that you and your date can spend hours exploring.  After that, you can head to the Nehru Planetarium for some indoor "star-gazing."
Date Idea #10. Juhu Beach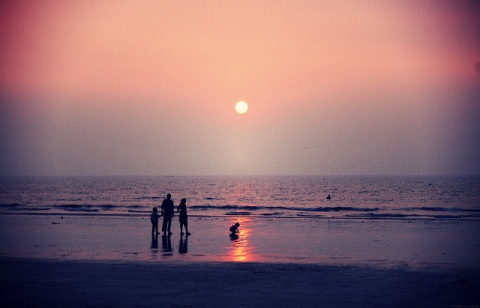 Situated in Vile Parle, Juhu beach is one place you would definitely want to take your date to. The food stalls offer some of the best chaat preparations you can get in Mumbai.  Plus, the occasional celebrity sighting may make for interesting conversation with someone you're getting to know better.
Editor's note:
Heading to Pune for the weekend? Read: Dating In Pune: Sites To Take In With A Special Someone.