Nitin Gadkari, the senior Bharatiya Janata Party politician and currently India's Minister for Road Transport and Highways and Shipping, just concluded a week-long official tour of the United States.  A news report distributed by a wire service described his "landmark US visit as a grand success."  Discerning readers would find that it reads little different from an official press release.
On the last leg of his tour, Mr. Gadkari saw fit to go on what is arguably the most scenic road trip in the US: the long coastal drive along the Pacific Coast Highway between San Francisco and Los Angeles.
Pacific Coast Highway (Hwy 1), California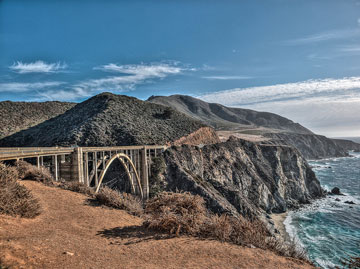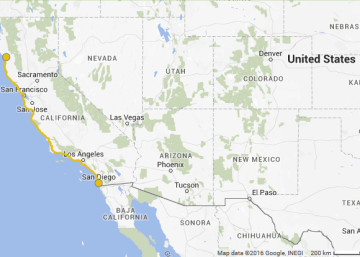 This mind-blowing, 600+ mile stretch of road that is a must-experience on any US tourist's bucket list, what with cliff-hugging roads reminiscent of a thin ribbon and bluer-than-blue sea on the other side.
So, how does a Union Minister for road transport and highways justify the "tedious journey"?  The same news agency obliged with these explanations in another report:
…to gain […] a first-hand experience of the latest road engineering, highway construction, road signage techniques, besides an understanding of other effective road safety measures.
…Gadkari said the idea behind undertaking this drive was to understand technology, machinery and construction material being used by the transportation department and other local agencies in the United States in constructing and maintaining the amazing overhangs and cliffs along the difficult coastline.
Indian-Americans who understand well the draw that the Pacific Coast Highway is, had this unanimous reaction on social media: "Yeah, right!"
We decided to make ANI's job easier, by compiling a list of 25 more recommended road trips for Mr. Gadkari or some other Indian politician who fancies a beautiful road trip in the US.  Also included in the recommendations below are talking points to spin into another explanation of a news release.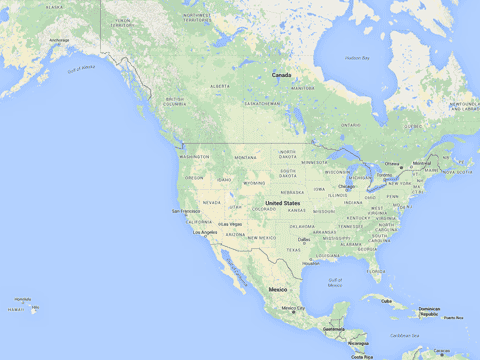 1. Overseas Highway (Highway 1), Florida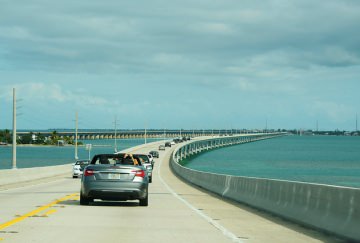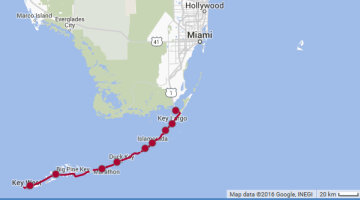 This 160 mile stretch of road links Miami to Key West across many small islands.  Overseas Highway is replete with beach bars and beautiful lighthouses.  Would any tourist say no to a free trip to Margaritaville?  No!
2. Hana Highway (Highway 360), Maui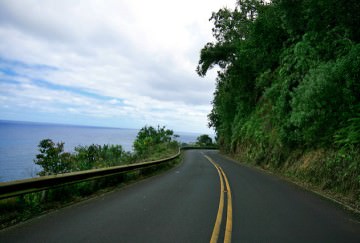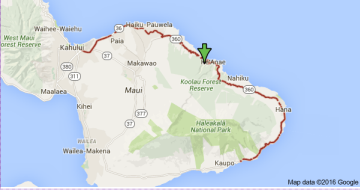 Hana Highway is a serpentine stretch of road between Kahlui and Hana.  This 52 mile stretch has 620 curves and 59 bridges making it a rather slow drive, especially if you're going to be making stops on the way.  The reasons to make stops are many; from fresh mangoes being sold on the road side, to the many waterfalls and pools along the way, this highway is littered with photography vantage points.  Anyone with a penchant for scenic drives might want to go on this one the next time for a better understanding about roads along rugged coastlines.
3. Columbia River Highway (Highway 30), Oregon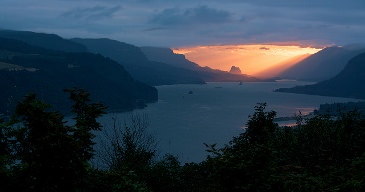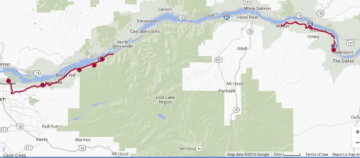 This is the first paved road in the Northwest and America's first scenic highway.  Also, many campsites along the way make for an authentic Lewis and Clark Expedition experience.
4. Finger Lakes Region: Syracuse to Rochester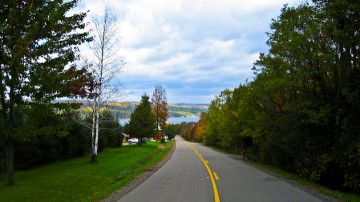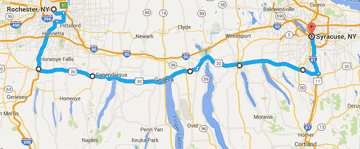 For all those oenophiles out there, this is a road trip tailor-made for you.  The Finger Lakes area, named after 11 lakes shaped like fingers, has picturesque Amish farms and hundreds of wineries along the stretch from Syracuse to Rochester.
5. Seward Highway, Alaska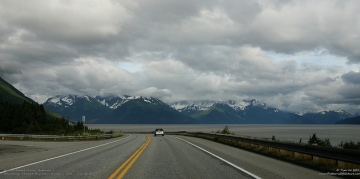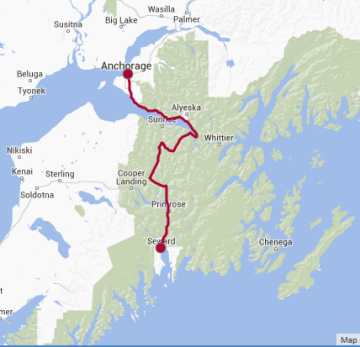 Animal enthusiast? Set out on a drive from Seward to Anchorage for sightings of sheep, moose and eagles.  If you're lucky, you might even get a glimpse of a few beluga whales as you wind up and down the Alaskan terrain, past fishing villages and sleepy old mining towns.  Make a stop at Crow Creek Historic Gold Mine for some gold panning experience.
6. Blue Ridge Parkway, North Carolina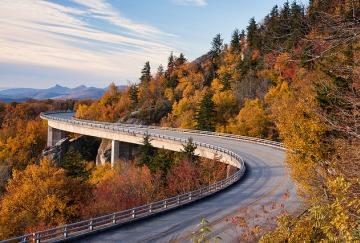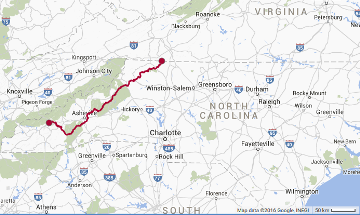 The Blue Ridge Parkway is a delightful drive for nature lovers and birders alike.  And for those obsessed with children's stories involving treasures and caskets of jewels, the mines of the Appalachian Mountains have places where visitors can stop and pan for precious stones such as rubies, topaz, and emeralds.
7. Lakeshore Drive, Chicago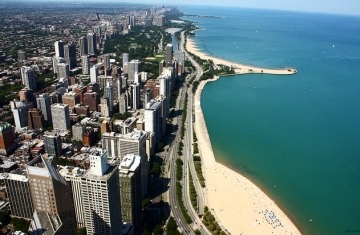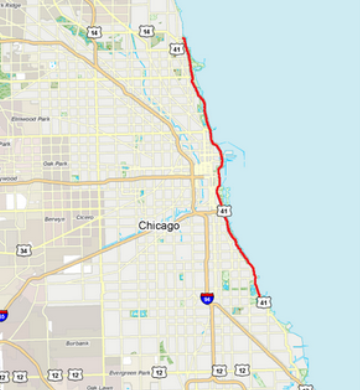 To see the American skyline in all its glory, one must drive along this 26 mile stretch.  We all can take a few pointers home about the techniques involved in road construction alongside skyscrapers.
8. Skyline Drive, Virginia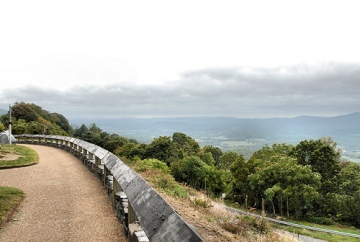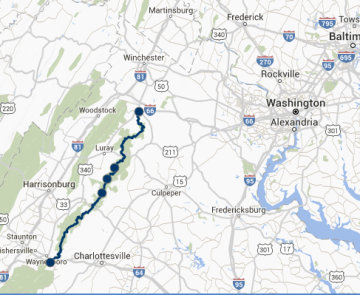 This is the only public road that runs though the Shenandoah National Park.  Wild animals can be seen on the roads in the wee hours of the day.  Plus, there are 75 scenic overlooks for photography enthusiast to capture the mountains, the valleys, and the brightly colored foliage.  Watch out for black bears while you're there!
9. Olympic Peninsula Loop, Washington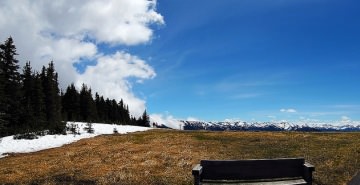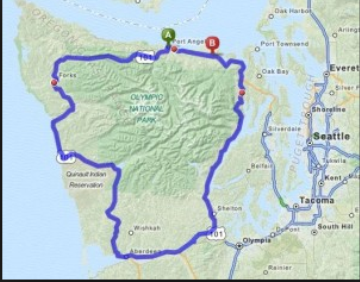 The Olympic Peninsula has no roads traversing its interiors, hence the name 'loop' because it goes around it.  This highway offers mountain views and easy access to beaches – a great combination, don't you think?  If you want to see starfishes and crabs up close and personal, head to the pools on the beach at low tide.
10. San Juan Skyway, Colorado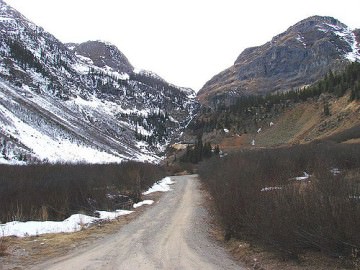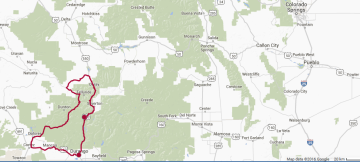 Views of the San Juan Mountain range plus mountain biking, skiing, and hiking along the way stretches the five-hour drive into a two-day experience.  There are prehistoric, as well as Native American pueblo ruins along the way for those who like digging a little deeper into history.
11. Route 179, Arizona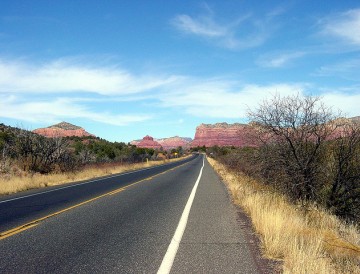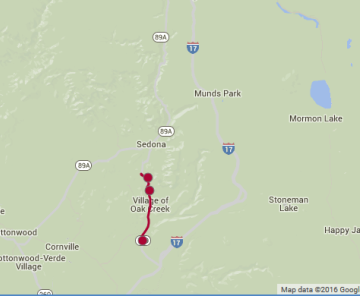 Take Route 179 if you want to appreciate Mother Nature's artistic leanings.  Stunning red rock and sand stone formations give Route 179 the name Red Rock Scenic Byway.  Native American dwellings dating back centuries can be seen at a few places along this blacktop stretch.
12. Beartooth Highway, Wyoming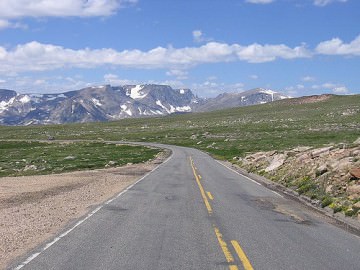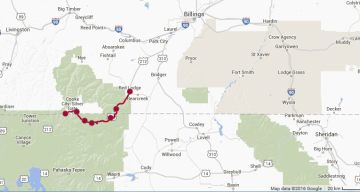 Located near the Yellowstone National Park, this beautiful stretch of road has hairpin bends and steep drops that are capable of challenging even the best of drivers.  Arresting views of snow-capped mountains make up for the difficulty while driving, making Beartooth Highway popular among road trip enthusiasts.
13. Las Vegas Strip, Nevada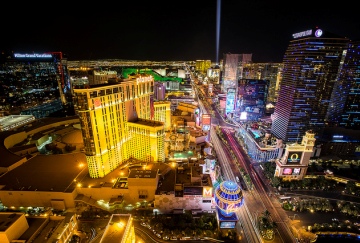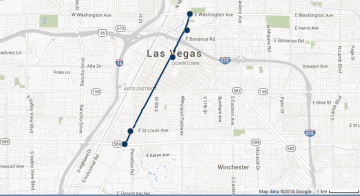 Just 4.2 miles long, but dotted with casinos, resorts, and endless entertainment options.  One truly needs to drive down Las Vegas Strip to experience what LA is all about.
14. Pikes Peak Highway, Colorado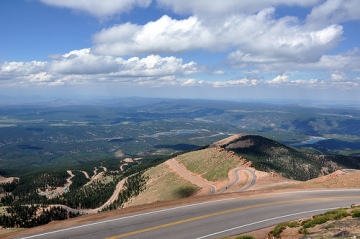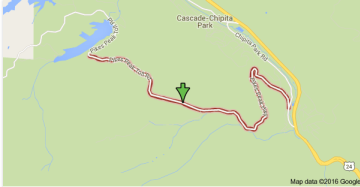 Pikes Peak Highway is stretch of tarmac coiled around the peak all the way to the summit.  If you're afraid of heights, this may not be the best road for you to take a drive along.  The drive towards the summit gives it a 'roadway to heaven' feeling as you notice clouds coming closer and closer.
15. Tail of the Dragon, Tennessee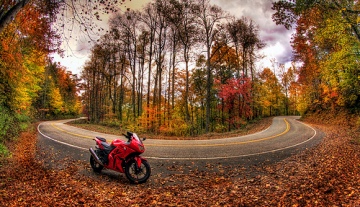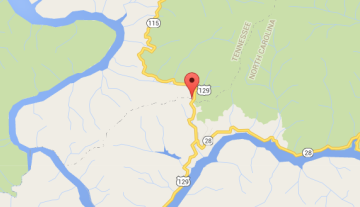 318 curves in an 11-mile stretch!  Bordered by the Smoky Mountains and the Cherokee National Forest, Tail of the Dragon will prove to be the ride of your life for the sheer number of tight turns it has.
16. US Highway 89, Utah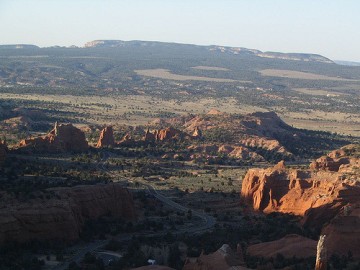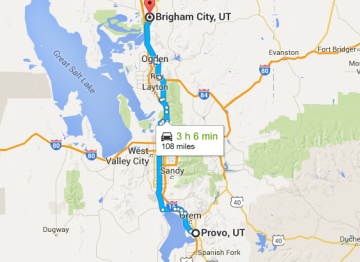 Linking 7 National Parks and with 14 other National Parks at a reachable distance, this highway covers every terrain that Utah has to offer.  Unobstructed views stretching in front of your eyes will make you itch for the camera every five miles, guaranteed.
17. Connecticut River Byway, Vermont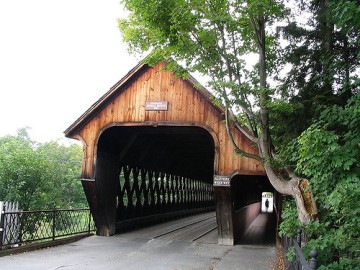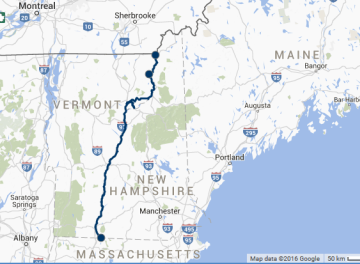 A pontist is someone who is passionate about bridges.  Connecticut River Byway would be a dream-come-true for any pontist on earth.  It has old, wooden bridges every few miles and 20 in total!
18. Acadia National Park Loop, Maine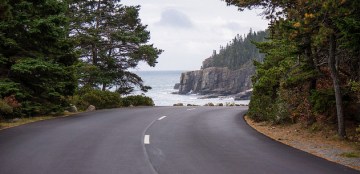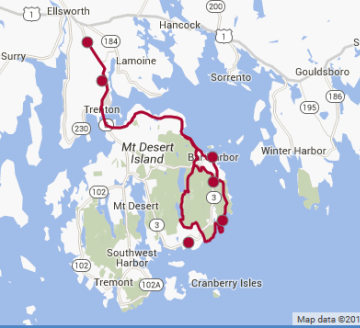 This drive along the coast of the North Atlantic can be finished in one hour, tops.  You can stopover for beautiful pictures or explore the rugged cliffs on foot.
19. Going-to-the-Sun Road, Montana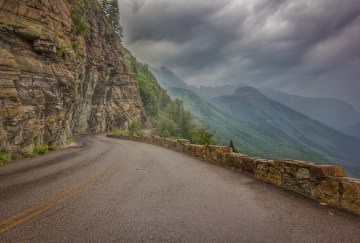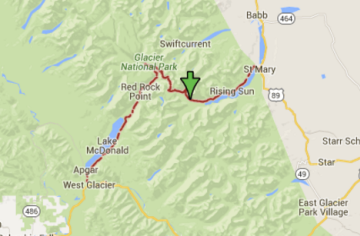 Open only during the summer, Going-to-the-Sun Road passes through the snow-capped mountains of the Glacier National Park, and runs between its east and west entrances.  This narrow winding stretch with hairpin bends will definitely test your driving abilities.
20. Highway 143, Tennessee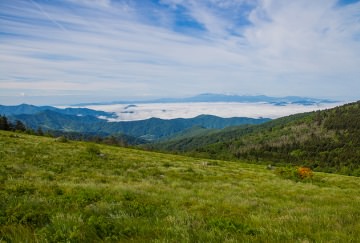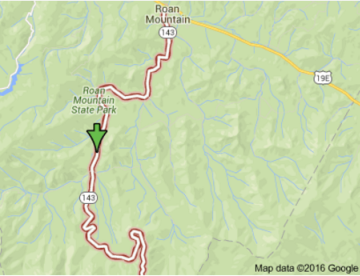 Take a break from snowy mountain roads and explore High 143 for stretches of grasslands alive with a riot of color.  The grasslands actually look like carpets in different seasons, especially when the rhododendron blossoms in the summer transforming acres of land into purple stretches.
21. Highway 78, Alabama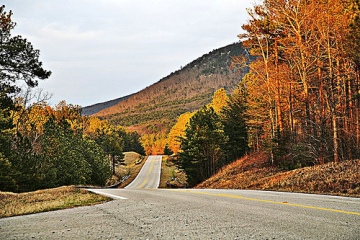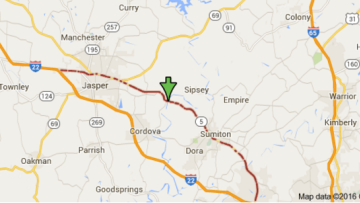 In the south, if you want to capture the autumn colors, a drive along Highway 78 will be the best.  The road winds around the Alabama part of the Appalachian Mountains.
22. Talimena Scenic Drive, Arkansas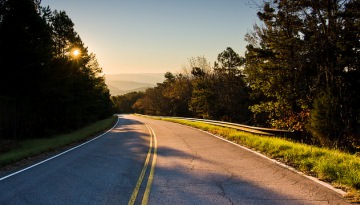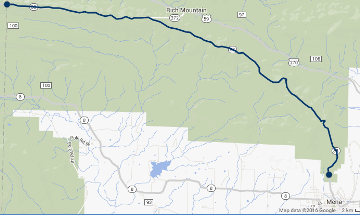 Talimena Scenic Drive is 54 miles of winding, beautiful road specked with hiking trails and 22 scenic pull-offs to click pictures at.  It passes through the Winding Stair Mountains of Ouachita National Forest.
23. State Route 197, Connecticut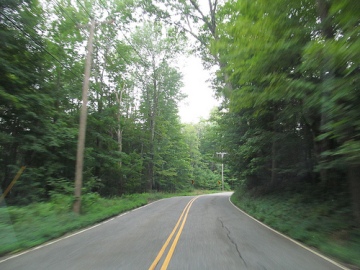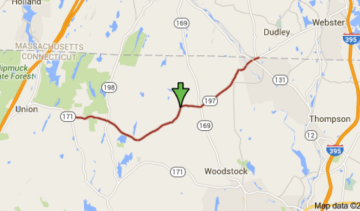 State Route 197 through Connecticut has dense forest on either side of the road, barely a few feet away.  This tree laden belt is much loved by motorcyclists.
24. Highway 61, Minnesota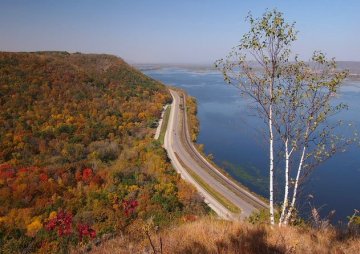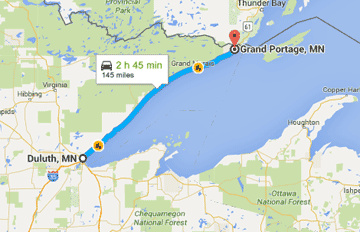 Highway 61 closely follows the Mississippi river.  The hills and cliffs accompany you throughout the drive.  Anyone who enjoys long scenic drives will be disappointed when this drive ends, near the Canadian border.
25. Route 97 through Hawk's Nest, New York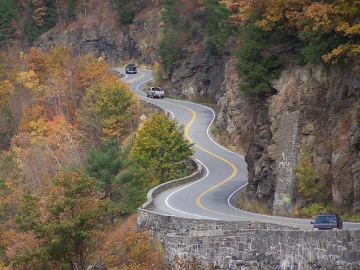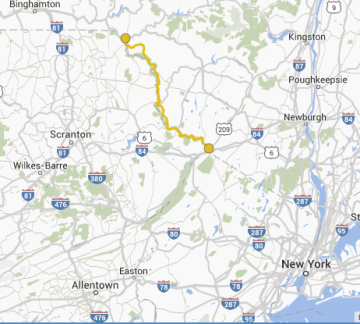 Hawk's Nest with its winding roads with vertical drops into the Delaware river on one side and massive rock faces on the other is not for the weak-hearted.  Anybody who loves road trips, especially the dangerous ones will love this drive from Port Jervis.
Editor's note:
No matter how beautiful a drive it is, remember to wear your seat belts!