Weddings have always been sacred occasions in India and temples have served as wedding venues across regions, religions, and cultures.  The sanctity associated with temples is seen by many a couple as a prerequisite for the start of a long, successful marriage.  Here are twelve beautiful temples, from across India, where you can get married.
1. Bhoganandishwara Temple, Nandi Hills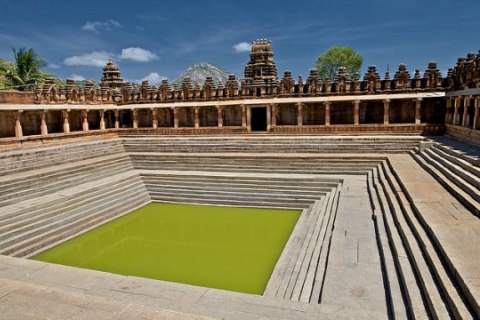 Bhoganandishwara Temple is located at the base of Nandi Hills, just 40 miles from the city of Bangalore.  A beautiful kalyanamandapa is attached to one of the three shrines of the temple.  It is an architectural blend of the Chola, Hoysala, and Vijayanagar periods.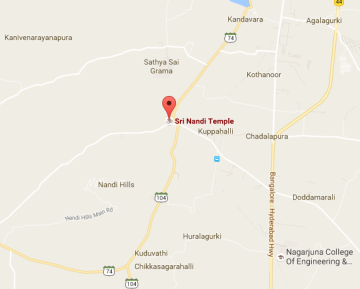 How to get there:
The temple is located on the Bangaluru-Hyderabad National Highway and is easily accessible by road.  The nearest airport is Kempegowda in Bangaluru, which is 65 km away.  Chikkaballapur, the nearest railway station is only nine km away and there are frequent trains to Bangaluru.
2. Golden Temple, Amritsar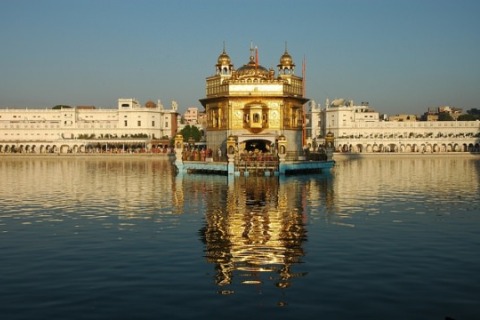 Sri Harmandir Sahib, commonly referred to as the 'Golden Temple', is the most sacred gurudwara for Sikhs, making it one of the holiest and most beautiful temples to join your loved one in marriage.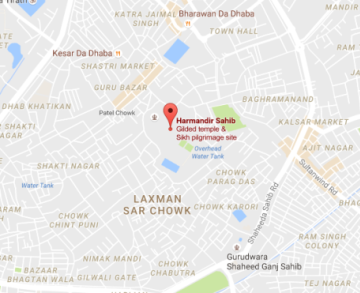 How to get there:
It is 13 km from the Amritsar Airport by road.  Amritsar Junction railway station is merely 1.8 km away and is well-connected with the rest of India.
3. San Thome Basilica, Chennai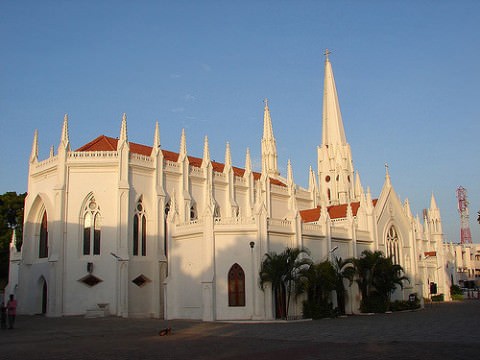 Built by Portuguese explorers, this Neo-Gothic basilica is an alluring place to tie the knot at.  Breathtaking interiors and proximity to Marina beach add to its charm.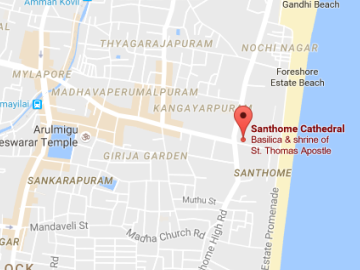 How to get there:
The nearest airport is Chennai Airport, which is 18.5 km away.  From Chennai Central Railway Station, San Thome Basilica is only seven km away via Kamarajar Promenade.
4. Chaturbhuj Temple, Orchha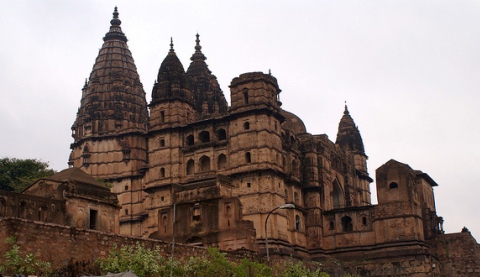 Chaturbhuj Temple is situated on an island formed by the Betwa river in Madhya Pradesh.  The tall spires of the temple were once plated with gold.  It is lit throughout the day with sunlight and is spacious enough for a large gathering.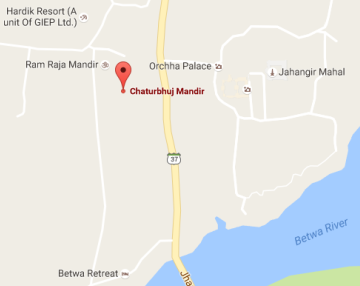 How to get there:
There are regular flights from Delhi and Bhopal to  Gwalior, which is 120 km away.  The nearest bus station is in Jhansi, 16 km away.  To reach Chaturbhuj by road, there is  a short diversion from the Jhansi-Khajuraho Highway.
5. Shree Siddhivinayak Temple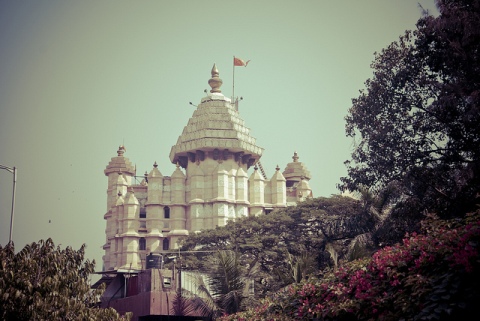 This temple is dedicated to Lord Ganesha as Siddhivinayaka or  'Ganesha who grants your wish'.  One caveat if you'd like to have a peaceful wedding ceremony here: This temple is popular among celebrities, politicians, and other bigwigs.  So, brace yourself for the occasional out-of-control crowds and paparazzi.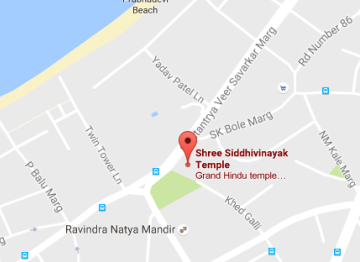 How to get there:  
It is 13.8 km from Chhatrapati Shivaji Airport along the Western Express Highway.  It is roughly two km by road from Dadar Railway station on the Western and Central line of the Mumbai Suburban Railway network.
6. Sun Temple, Konark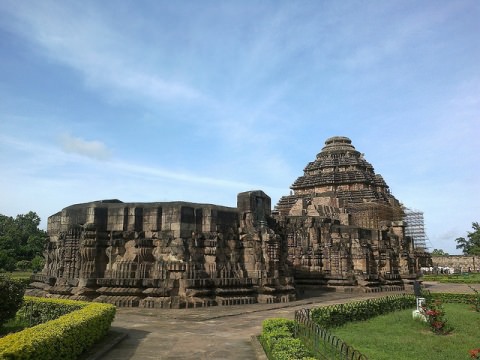 The Sun Temple at Konark was built way back in the 13th century. It is shaped like an enormous chariot.  The temple is dedicated to the sun god.  It boasts of beautiful carvings and a picturesque backdrop for the perfect heritage temple wedding.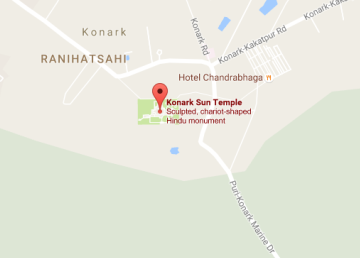 How to get there:
The closest airport and railway station are at Bhubaneswar, which is around 65 km away.  There are national highways and state highways linking Konark with the twin cities of Puri and Bhubaneswar, forming the virtual triangle known as the Golden Triangle of the East.
7. Brihadeeswarar Temple, Thanjavur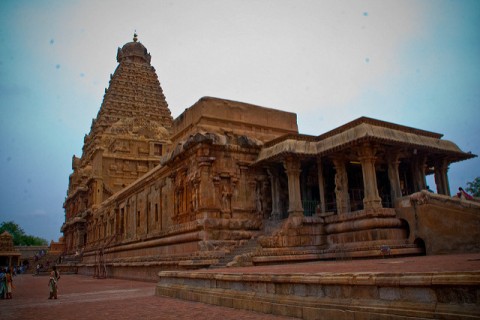 Built a little over thousand years ago, Brihadeeswarar Temple is an imposing structure dedicated to Shiva.  Made entirely out of granite, this is an iconic place to hold your wedding ceremony at.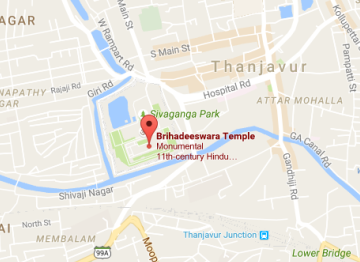 How to get there:
The nearest airport is 65 km away at Trichy.  There are frequent buses connecting Thanjavur with all the big cities in Tamil Nadu.  Thanjavur Junction, the closest railway station is only 2.5 km away.
8. Basilica of Bom Jesus, Goa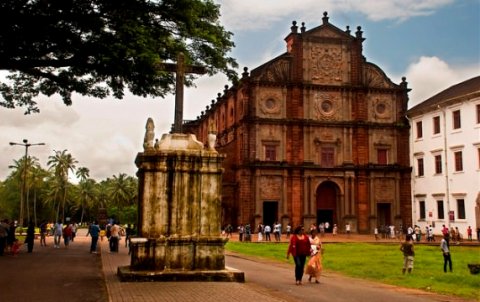 The Basilica of Bom Jesus is one of the most revered churches in India because it holds the mortal remains of St. Francis Xavier.  The combination of Jesuit and baroque architectural styles make it one of the most beautiful churches in India.  Also, the area surrounding the church is ideal for photography.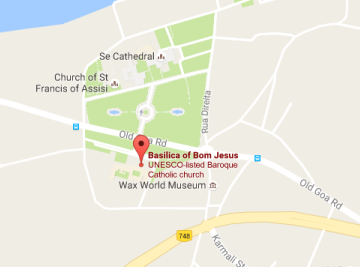 How to get there:
The nearest airport at Dabolim, 24 km away, has frequent flights to all the important cities in India.  Nearby railway stations are Madgaon and Vasco da Gama, 33 and 24 km away.  Taxi services are available from Panjim, which is 10 km away from the basilica.
9. Dakhsineswar, Kolkata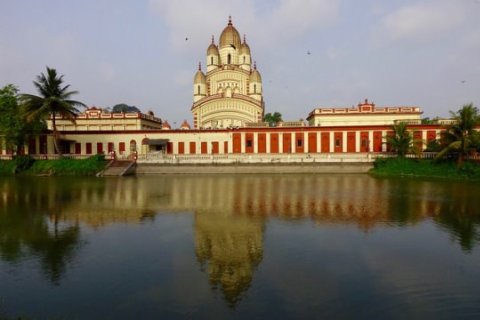 Located on the eastern banks of the Hooghly river, the reigning deity at Dakhsineswar temple is Kaali.  Legend goes that those who get married in front of her always get her blessings.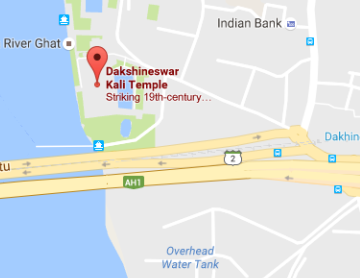 How to get there:
Netaji Subhash Chandra Bose International Airport is 12.7  km away via Belgharia Expressway.  Kolkata Railway Station is only six km away.
10. Ranganathaswamy Temple, Srirangam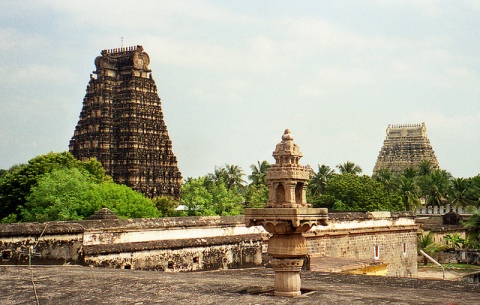 Dedicated to Ranganatha, the resting form of Vishnu, this temple at Srirangam is a sacred place to get married at.  The gopuram covered with intricate sculptures depicting the various incarnations of Lord Vishnu, is an amazing sight to behold.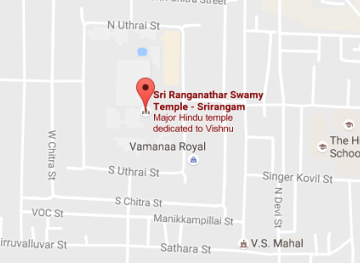 How to get there:
Trichy airport is 15 km away and Tiruchirappali Junction, the major railway station is nine km away from the temple.  By road, there are plenty of buses plying between Srirangam and other cities in Tamil Nadu.
11. St. Paul's Cathedral, Kolkata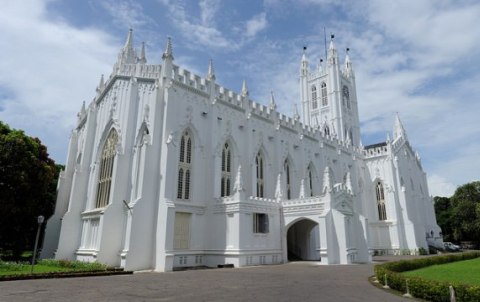 An Anglican Cathedral famous for its Indo-Gothic architecture, St. Paul's Cathedral is an elegant church to exchange vows at.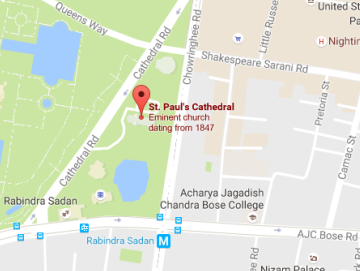 How to get there:
Kolkata Airport is 24 km away  and Howrah Railway Station is only 13 km away.  Metro, trams, taxis, and buses are available for local transportation from within the city.
12. Guruvayur, Kerala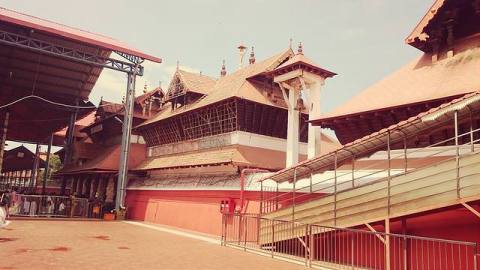 Guruvayur Temple is one of the most famous and busiest temples in India.  It is believed that one has to be truly lucky to get married in front of the deity, Krishna, an incarnation of Vishnu.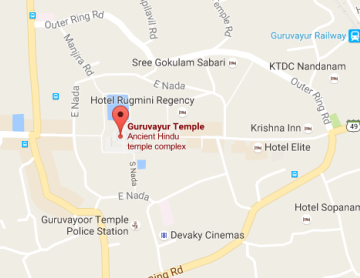 How to get there:
Guruvayoor is 28 km from the nearest city, Thrissur.  There are frequent buses to Thrissur, as well as to all other major south Indian cities including Madurai, Salem, Coimbatore, and Mysore.  Cochin International Airport is the closest airport, located 87 km away.  There are passenger trains each from Guruvayur Railway Station to Ernakulam Junction and Thrissur Railway Station.
Editor's note:
10 million weddings take place in India every year and the concept of a honeymoon is becoming increasingly popular among the middle and upper middle classes.  Read: The Best Honeymoon Destinations: From Oceans To Mountain to know about offbeat honeymoon places in India.