The rate of divorce in India is rapidly on the rise and the idea of marriage is no longer the crux of one's life.  It is a popular belief that the concept of marriage has been sidelined because women's empowerment has taken the center stage.  As more women have started considering a career for their lives out of passion and the will to be independent, they no longer feel the need to get married.  There is more to a marriage than just the ceremonial splendor that initiates it.
Historically, the institution of marriage is known to be a legal contract between two individuals who are granted mutual rights and obligations.  Given the inherent hierarchy of power present in the institution of marriage, the mutuality of rights and obligations are not shared proportionally.  Rather, these responsibilities are divided along the lines of gender.  The failure of marriage in most cases, today, is due to the fact that the gender roles have failed to stand the test of time.
The laws that bind marriage and divorce have shaped the structure of the family to be a legal entity though it doesn't seem so otherwise.  The division of labor among the individuals constituting a family has proved to be unjust.  Reproduction, child-rearing and household management have been historically undermined.
Feminism regards the institution of marriage as the fundamental reason behind women's oppression.  The heteronormativity of marriage has extended the oppression to the LGBTQ community.  Marriage has become a social norm so much so that people choose to remain in an unhealthy marriage as opposed to getting divorced, because of the social stigma associated with divorce and remarriage.  As a result, people who'd be better off outside a marriage are punished.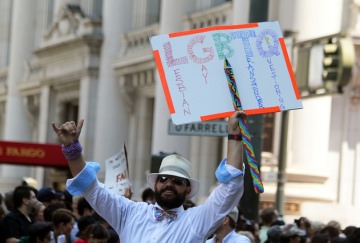 For women, there is a necessity to seek social acceptance through marriage because the essence of womanhood wasn't defined outside the institution of marriage.  The role of a woman in the society was regulated by the marriage contract which in other words, is an example of the domestic labor contract.  While formulating the various reasons why most women tend to choose marriage over career, Simone de Beauvoir points out that, "It is understandable that [women are] tempted by this easy solution, especially as women's professions are so unrewarding and badly paid; marriage is a more beneficial career than many others… [women] will look for a husband whose situation is superior to her own, a husband she hopes will 'get ahead' faster and further than she could."
Throughout history, marriage has been an institution of patriarchy that bred heteronormativity, and reinforced gender roles through the inherent power structure present in it.  Though an increasing number of marriages, today, are only meant to symbolize the honoring of one's relationship by the state, it is difficult to maintain a marriage that is devoid of the element of patriarchy. In 1969, feminists declared that "the marriage and family must be eliminated" to erase the underlying patriarchal structure.  If the legal interference of the state is removed from personal relationships, it would complicate the regulation of personal relationship.
Personal relationships need to be regulated, as Clare Chambers writes, "to protect vulnerable parties, including but not only children; so as to regulate disputes over joint property; and so as to appropriately direct state benefits and taxes.  Among these benefits might be included considerations such as immigration rights, next-of-kinship status and so on.  Not all aspects of existing marriage law that give special recognition to couples are legitimate.  But some may be compatible with or even required by justice, and so it is important to theorize how they should be revised for a marriage-free society."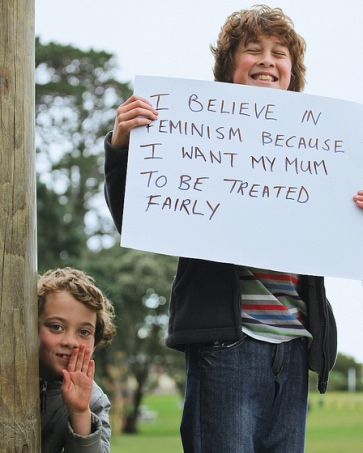 It would be better to devise a new system of marriage which isn't inherently harmful to people of various sexes than to absolutely abolish the institution of marriage.  Family and marriage should be redefined and made available to same-sex couples in order to re-contextualize the concept of marriage outside the system of patriarchy.  Ultimately, it doesn't mean you are not a feminist if you want to get married.  Marriage is a matter of choice and you can get married if it means something to you.  In the end, feminism is about relieving ourselves from the existing structures of oppression and making our own choices as long as the people involved are not affected negatively.
Featured image courtesy of Natesh Ramasamy