Do you feel that your days just whizz past you, as you helplessly struggle to stay afloat? Here are 10 possible things you can do, in as little as 10 minutes each, that can rejuvenate your mind and body.
1. Meditate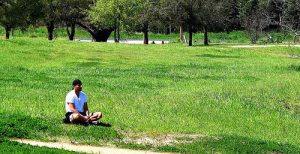 Image courtesy of athrasher
Spending at least 10 minutes a day to clear your mind of all thoughts, and focusing on your breathing, has been found to keep your senses alert and your mind sharp for the rest of the day. People who find it difficult to focus with their eyes closed, who find their minds straying, can keep their eyes open and use an object to rest their focus on.
2. Exercise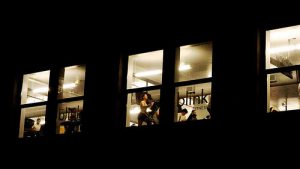 Image courtesy of wwward0
Catch up on at least 10 minutes of exercise every day. Exercise, as we all know, improves happiness and well being and is one of the most effective ways to tackle depression. It helps to keep you both physically and psychologically fit.
3. Read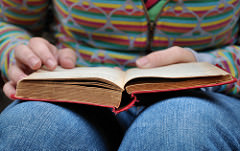 Image courtesy of .brioso.
Try doing any kind of reading, but make sure it is a leisurely read, for at least 10 minutes a day. Reading improves vocabulary significantly, and it is definitely not the same as watching movies made from books. Reading triggers the creative areas of the brain, sharpens the mind and enhances memory, all of which could make a marked difference in your life.
4. Listen to music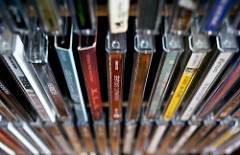 Image courtesy of Bruno Buontempo
Take 10 minutes off your busy schedule and listen to your favorite genre of music. It has been proven that listening to positive music is an effective way to improve one's happiness and ward off depression, particularly when it is done with the intention of becoming happier.  Pharrell Williams' Happy has been found to make the people who listen to it, well, happy.
5. Call your family/loved ones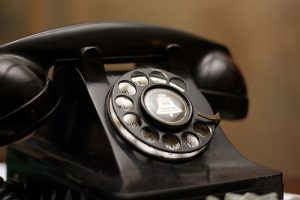 Image courtesy of dmosiondz
Ring up your family members and loved ones who do not live with you, especially the older ones such as aunts, uncles, and grandparents. Give them an update on your life, exchange pleasantries or share a funny story or an anecdote with them. This could become the highlight of their day. Such a support system not only boosts your morale, but also gives you the assurance that you are loved and that can get you through any tough day.
6. Laugh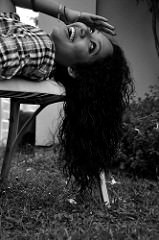 Image courtesy of Rayaah
Spend 10 minutes reading a comic strip or watching some funny video or comedy show that is guaranteed to get you laughing. Laughter relieves stress, keeps depression at bay, and strengthens immunity. Laughter is also known to bind people together and to increase happiness and intimacy, all of which you will need in the long run.
7. Take a stroll outdoors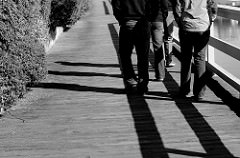 Image courtesy of Mathew
Take a 10 minute stroll in your neighborhood and try to notice things around you that you wouldn't have otherwise noticed, such as the various shades of green or how different things look with changing seasons. Feel the breeze on your face, breathe in fresh air, and listen to the birds chirping.
8. Catch up on the news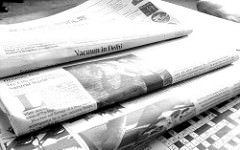 Image courtesy of Jon S
News may have nothing to do with your area of work, but it is always advantageous to be aware of what is going on in your locality, as well as in the rest of the world. Plus, you will not be left without an opinion regarding such matters if a discussion or a conversation were to arise during dinner, whether at work or at a family gathering.
9. Get a headstart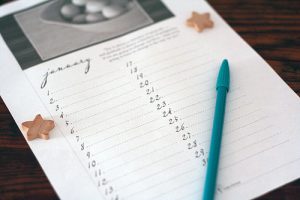 Image courtesy of photoann
At the start of the day, or as you crawl into bed at bedtime, set 10 minutes aside and make a list of all the things you wish to achieve by the end of the day or the next day. Also, strike off the things you managed to accomplish in the day gone by. It will give you the satisfaction of having spent a day well and have you looking forward to the next day.
10. Reflect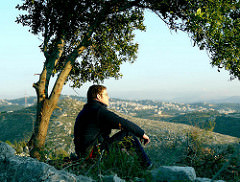 Image courtesy of Aouni Tahech
At the end of the day, find a quiet place, either outdoors or indoors to be alone with your thoughts and to recharge.  Spend 10 minutes reviewing your entire day and reflecting upon what you could have done or how you could have made the day better. Recognize areas where you may have gone wrong, accept mistakes, and remind yourself not to repeat them.
Editor's note:
Want more tips?  Here are 10 health and wellness tips for young professionals.