Do a Google search and the following activity ideas are featured in a list of top 100 things to do over the summer.
Bury a friend in the sand
Friend someone famous on your Facebook page
Have a watermelon seed spitting contest
As tempting as some of the ideas may be, they would not fall under the bracket of "enriching" activities. Most of us in college – not counting the Type-A law students juggling 2 or 3 internships – tend to spend our long summer breaks watching movies and TV shows that we had religiously downloaded from Torrent sites. Blame it on ignorance or sheer laziness, but several enriching activity ideas often go unnoticed. So, here are ten ways to enrich your summer break. Be warned: You can no longer cite ignorance as an excuse to while away the summer.
1. Indulge in hobbies
Some of us are clueless when it comes to listing personality-showcasing hobbies in transcript resume. Can't claim to have a hobby? Well, there's no better time than a two-month long summer break to take to a new hobby. Not sure what to pursue? Follow your heart!  Being well-rounded and well-informed helps.  Flip through a variety of newspapers and general-interest magazines and open your mind to possibilities.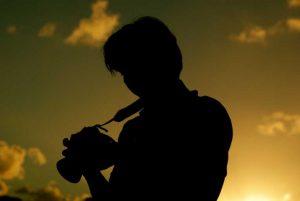 Image courtesy of Azri
2. Learn a new skill
There is always a sense of fulfillment from learning something new. If there is one oft-cited desire among college-goers, it is to pick up a guitar and effortlessly play a romantic song. This summer, you could learn to do just that and probably even serenade your love interest when you are back from your break. Guitar not your accessory of choice? Pick up another musical instrument or even take dance lessons. Not musically inclined?? Find your way around design, coding, or a plethora of online courses from the comfort of your home.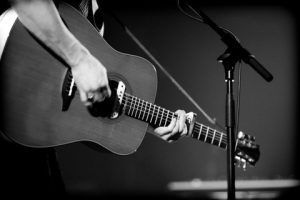 3. Write
There are two kinds of writers in the world: Those that write to get published and those that write for the joy of writing. Write away and you might know which kind you'd want to be. Weave memories into a memoir or diary. Experience the joy of writing poetry. If this is not persuasive enough and if you are one of those people who derive strength and drive from celebrity quotes, then this advice, from Louis L'Amour, might help: "Start writing, no matter what. The water does not flow until the faucet is turned on."  And if you fancy writing, you might as well indulge in the next activity as well, because writers get better by reading the works of other good writers.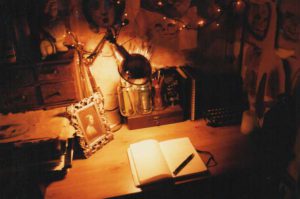 Image courtesy of Cameron_Bathory
4. Read
Pick up that dusty book from your shelf and put yourself in the shoes of magicians, detectives, Prime Ministers, Robin Hoods, dreamers and warriors. Visit the nearest library and take a dip into the undying poems, stories and plays that live on, timelessly. Save yourself from having a blank face when your friends come back from vacation and go gaga over J K Rowling's new book or the fourth and final part in a famous book series. Moreover, reading is to writing what bread is to jam. So, curl into a hammock or a cozy recliner, fix yourself a drink, and devour a book.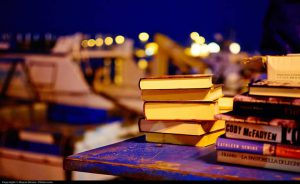 Image courtesy of Moyan_Brenn
5. Get fit, get toned
Most of us welcome the New Year with a resolve to work on our fitness and for some, getting those washboard abs or that envious bikini body is not too far-fetched. While it would need more than just a summer break to give yourself that makeover, it's always a good time to start. Make up for all those hours of slopping around and get rid of those tires around your waist acquired from late-night pizza parties and Biryani at odd times during the day. Plug in your headphones and go for a walk or a jog in the cooler morning or early-evening hours. Up for something more intense?  Joining a nearby gym, provided you keep up the fitness regimen, may be a worthwhile option.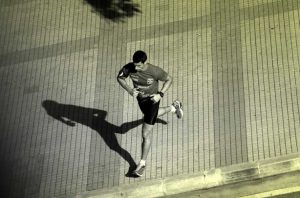 Image courtesy of M_G_N_Marcel
6. Summer school
The wonderful thing about summer school is that it is not only an avenue to learn new things from professionals and experts but also an opportunity to socialize with people with diverse backgrounds, interests, and experiences. There are courses for almost everyone, ranging from international relations to culinary arts, thanks to collaborations with a host of renowned universities. Some programs also offer hands-on field experience, which may serve you well later.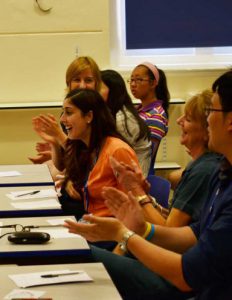 7. Intern
Noticed banners or fliers of internship portals or startup internship opportunities on campus or at some college festival? The summer, when you're not up to your neck in coursework, may be a good time to pursue an internship, starting even in May.  Online internship portals boast of a large database of internship opportunities and skills training opportunities. You could also walk into your college's career placement and training office and learn of opportunities through them. Keep in mind that many companies, especially growing startups, don't have hiring calendars but hire just-in-time.  Also, not all openings make their way to job boards.  Many are shared by word of mouth.  So, reach out to classmates and seniors and enquire proactively about potential opportunities at companies that interest you.  Better yet, approach companies directly.  Good ones will appreciate your initiative.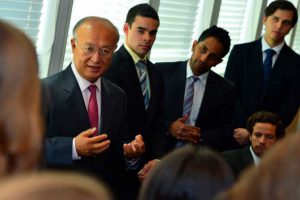 Image courtesy of IAEA_Imagebank
8. Volunteer
Volunteering not only gives you the joy of giving back to society but also leaves you with treasured memories and experiences. So, how about, say, bringing smiles on to children's faces? Maybe an opportunity to volunteer at the pristine foothills of the Himalayas, as part of field work for NGOs, would persuade you to take the plunge. As with a search for internships, you could look online for volunteer opportunities or ask around within your personal and professional network.
9. Travel
There cannot be a better time to set out on a backpacking trip and be enraptured by a rugged jungle, a picturesque hill station, awe-inspiring landscapes, and breathtaking beachfronts. For those with a bike, a drag race is not the only thing to do anymore. Now, you can even ride all the way into Myanmar and Thailand from India. If you have an appetite for long journeys, take a train and let it be your window to the world. After all, it's the going and not the getting there that matters.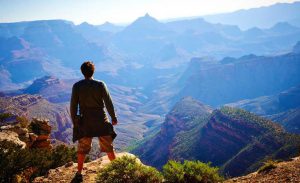 Image courtesy of Moyan_Brenn
10. Expand the mind
Surfing the web can be productive and enriching, too. Maybe those addictive listicles and trivial insights into the insane and the outlandish make you question the internet's enriching potential. However, quality content also abounds, and those who care to look can find them.  Heard of BrainPickings.org, for instance?  Finding the right pages, blogs, and websites not only adds to your learning curve but also might just be your opportunity to show the world what you have got.
Editor's note:
For more tips, read: 10 Ways to Recharge Your Mind and Body in 10 Minutes.