10 million weddings take place in India every year and the concept of a honeymoon is becoming increasingly popular among the middle and upper middle classes.  (Traditionally, the newlyweds would visit relatives' homes after the wedding, pay their respects, and be welcomed into the in-laws' families.)  However, only a small fraction of them decide to go somewhere in India as opposed to exotic places such as Bali, Thailand, Mauritius, Seychelles, Sri Lanka, and Fiji.  Contemporary India is a blindingly colorful country, where crowded urban cityscapes co-exist with picturesque agricultural villages.  From snow-dusted Himalayan mountains bordering the north to the sultry coastal stretches flanking both sides of the peninsula, the Indian terrain offers many destinations that can rival the most appealing ones overseas.  Here are 10 Indian honeymoon destinations that brides and grooms may want to consider.
#1. Kulu-Manali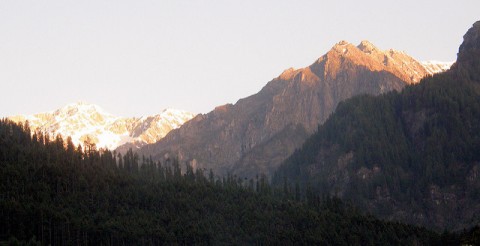 The towns of Kulu and Manali, on the banks of the Beas river in the Kulu valley are a sight to behold.  Deodar and Pine trees cover the lush hills at the foot of the lower Himalayas.  Meandering streams, old temples, and numerous vantage points offering picturesque views of snowy mountains make Kulu-Manali a charming honeymoon destination.
#2. Pondicherry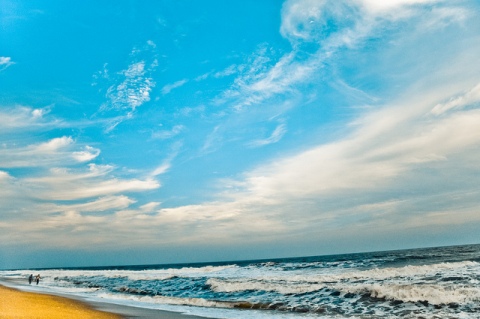 Nestled among small towns and quaint little villages on the Coromandel coast of India, Pondicherry is an ideal destination for couples who wish for a beach holiday.  In Pondicherry, one can find historic landmarks from the French era and affordable heritage homes.  Surfing, sailing, para-gliding, and deep-sea diving are some of the adventure sport activities that Pondicherry is popular for.
#3. Coorg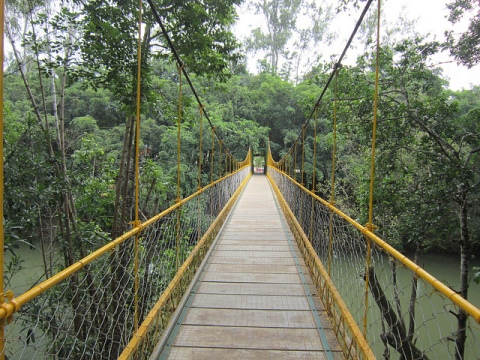 The lush forests and emerald hills of Coorg have given it the name 'Scotland of India'.  It is perpetually cool and ideal for couples who'd like to reconnect with nature.
#4. Backwaters of Kerala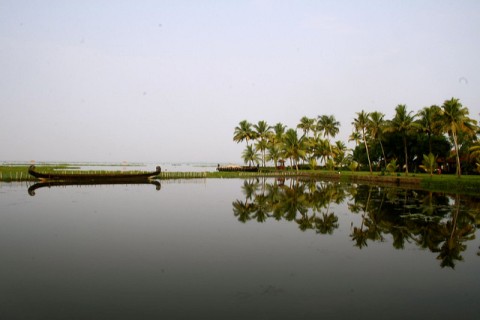 Interconnected canals, rivers, lakes, and inlets form the famous backwaters of Kerala.  Hire a houseboat and set sail at sunrise, taking in alluring sights of coconut palms and paddy fields on either side.  While you are there, don't forget to get a traditional ayurvedic massage.
#5. Lonavala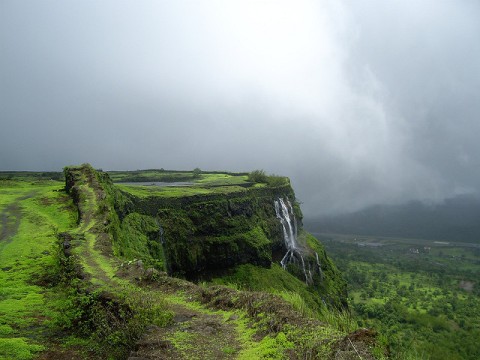 Lonavala and Khandala are two hill stations in the Maharashtra district which are known for their year-round pleasant climate.  Verdant table-top hills, waterfalls, and ancient forts such as Lohagad and Sinhagad make Lonavala a delightfully exciting honeymoon destination.
#6. Udaipur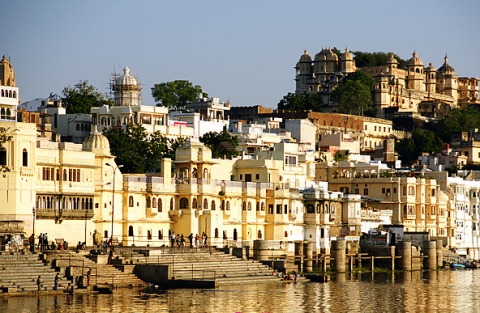 Udaipur is a magical getaway for couples who are into palaces and temples.  Deemed as one of India's most romantic destinations, Udaipur's interconnected streets, colorful baazars, and rich history intoxicate couples every year.
#7. Wayanad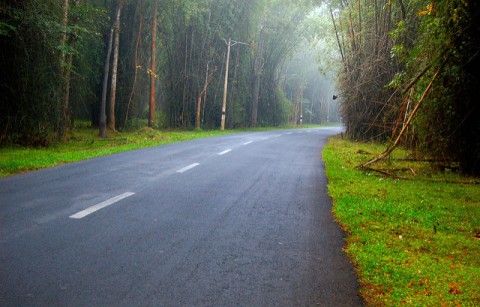 Wayanad is a district in northern Kerala. It is a part of the Western Ghats or Sahyadri range of mountains.  It is a stunningly beautiful place that many tourists do not know about.  Wildlife sanctuaries which boast of frequent tiger and elephant sightings, traditional ayurvedic spas, dams, and tree-houses should be on the checklist of couples honeymooning in Wayanad.
#8. Andaman and Nicobar Islands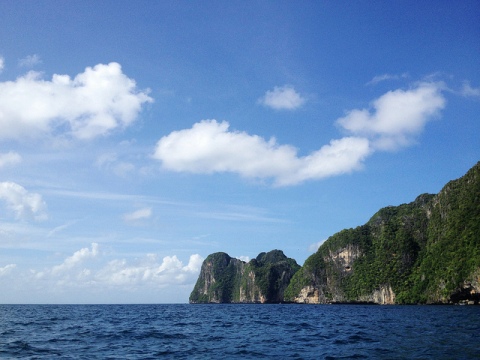 Andaman islands have white sandy beaches and azure blue waters that can match any other island destination in the world.  Swimming amidst coral reefs, exploring uninhabited jungle islands, and lounging in bamboo shacks by the beach are lovely ways to kickstart married life.
#9. Nainital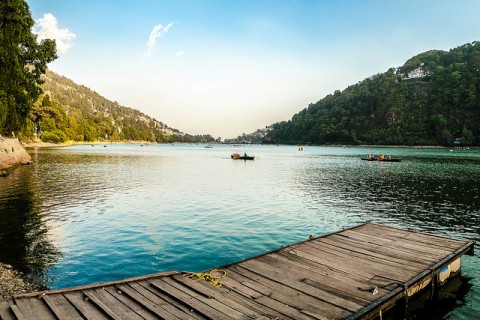 Nainital is surrounded by lakes and hence, people have dubbed it the 'Lake District of India'.  In its backdrop is the Himalayan mountain range making Nainital a perfect hill station to get away from city life to unwind.
#10. Mount Abu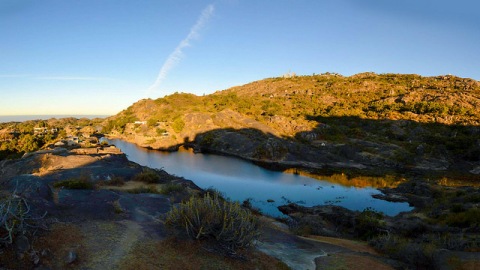 Udaipur and Jaipur may be the first names that come to people's minds when they think about Rajasthan.  It is not just hillocks and dunes of sand that Rajasthan has to offer; Mount Abu is a scenic hill station in the plateau-like region of the Aravalli mountain range.
Featured image courtesy of Rachlgnatiev.
Editor's note:
Yet to tie the knot?  You may be interested in this too: How to plan a destination wedding