With the long Puja holidays and Diwali just around the corner, it is time to get ourselves ready for a profusion of sweets and snacks coming our way.  We feel for the majority of North Indians, though—not having tasted South Indian sweets and snacks, they probably don't even know what they are missing!  If you're one of them, here's a suggestion: Instead of sticking to your usual pedas and kaju katlis, why not try different, regional sweets this year?  Here are 12 delicious South Indian sweets and snacks that you probably didn't know existed.  Call around local or even online sweet shops and give them a try.  You can thank us later!
#1. Adhirasam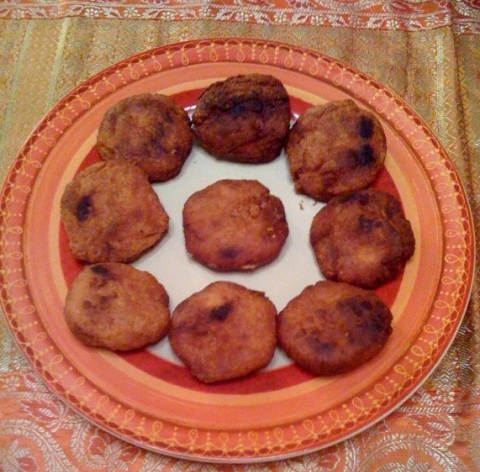 Adhirasam is a popular sweet in the Tamil cuisine.  Mostly offered to the Gods and Godesses during pujas, adhirasam is a pastry in the shape of a vadai or a doughnut.  It is made out of rice flour, ghee, jaggery, and sesame seeds.  Dry ginger and cardamom powder are added to give a subtle flavor.
#2. Boorelu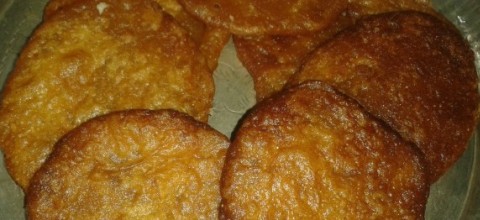 Boorelu is a traditional sweet from Andhra Pradesh.  They are served during all Telugu festivals, weddings, and other special occasions.  Basically, they are balls of Bengal gram, jaggery, coconut, and cardamom powder dipped in a batter made of black gram and rice flour.  These balls are deep-friend in oil or ghee until they are golden-brown in color.
#3. Dharwad peda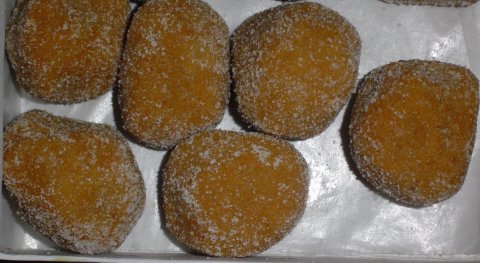 Like all other pedas, Dharwad peda is also made out of milk and sugar.  However, the recipe of the original Dharwad peda is a secret closely guarded by the Thakur family of Uttar Pradesh who migrated to Dharwad in Andhra Pradesh in the early 1800s.  Their peda became popular and began to be known as Dharwad peda.  Outlets of the original store have sprung up in various cities including Pune and Bangalore.
#4. Gavvalu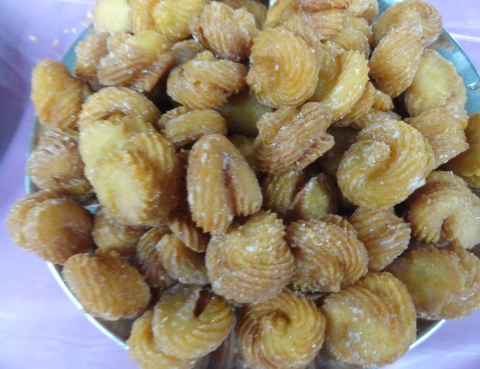 Gavvalu is a sweet that looks like a cowrie shell.  It is another sweet native to Andhra Pradesh.  The dough made of flour, ghee, and milk is first flattened and then twisted into the shape of a cowrie shell with the help of a special tool.  It is deep-fried in oil or ghee and coated with a lavish layer of sugar syrup before being served.
#5. Kozhukkattai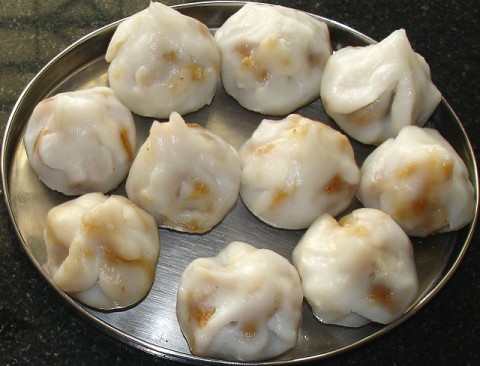 Kozhukattai is the South Indian version of modak.  These dumpling-like sweets are made of rice flour.  Grated coconut mixed with either jaggery or sugar forms the filling.  In the South, kozhukattais are always steamed.  But modaks can be either steamed or fried.  They are said to be Lord Ganesha's favorite food.
#6. Mysore pak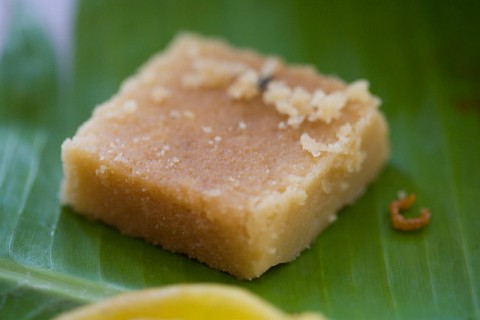 Mysore pak is said to have its origins in Mysore, Karnataka.  The key ingredients are chickpea flour, sugar syrup, and ghee.  It is the favorite sweet of many a South Indian irrespective of their native state.
#7. Sweet paniyaram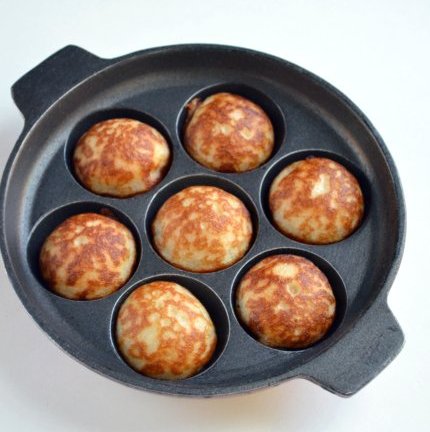 Both the sweet and savory variety of paniyarams are served for breakfast in Tamil households.  They also make good dishes to snack on.  Sweet paniyaram is made from the same batter used for making dosas and idlis.  The batter is mixed with powdered jaggery and grated coconut.  It is fried in a paniyaram pan with either ghee or oil. 
#8. Pootharekulu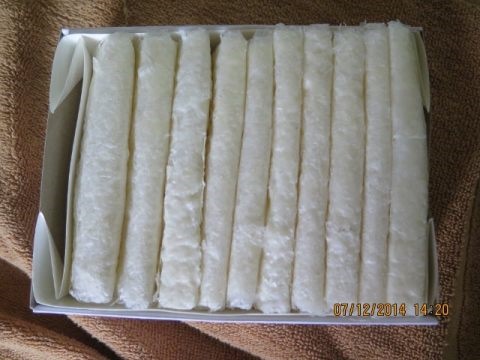 Pootharekulu is also known as 'paper sweets' because of their appearance.  They are rice-wafers stuffed with a variety of fillings ranging from sugar and jaggery to chocolate and dried fruits.  Pootharekulu is a specialty from Atreyapuram in Andhra Pradesh.
#9. Unniappam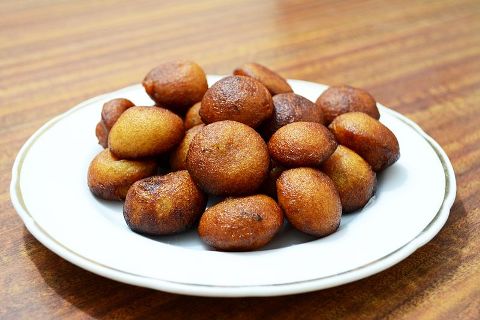 Unniappam is a small round sweet made of rice flour, jaggery, mashed bananas, and roasted coconut flakes.  It is a very popular sweet, usually served as a snack in Kerala.  The batter is fried in oil or ghee in a special tawa, such as the one used by Tamilians for making paniyaram. 
#10. Palada Pradhaman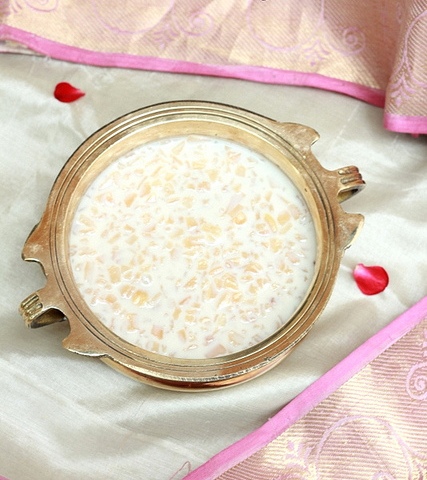 In this South Indian variant of kheer, boiled rice (in the form of ada) is used instead of vermicelli or broken wheat.  Palada Pradhaman is particularly popular in Kerala, where it is prepared in almost every household during the festival of Onam, as well as during other festivities such as birthdays and anniversaries.
#11. Chakka Varattiyath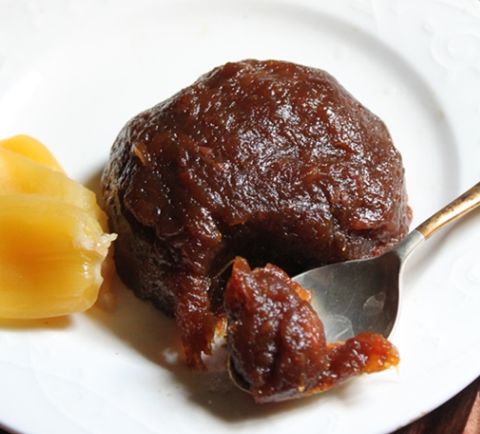 Chakka varattiyath is a type of jackfruit jam.  Many people in Kerala also refer to it as Chakka halwa.  Jackfruit pieces are cooked with jaggery syrup and ghee until all the water from the fruit evaporates.  It is eaten as a dessert or snack.
#12. Sarkkarai Pongal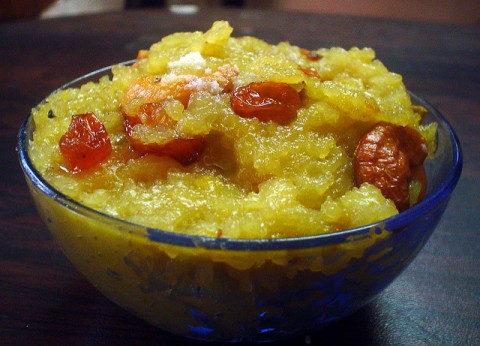 Sakkarai pongal is made in Tamil and Telugu homes, especially during Sankranthi, Navarathri,  and Varalakshmi puja.  The main ingredients are rice, jaggery, moong dal, ghee, cardamom, edible camphor, cashew nuts, and raisins.
Featured image courtesy of s4's world.
Editor's note:
Remember any Diwali ads and short films from 2014?  Here's a throwback: Best Diwali Ads And Short Films Of 2014.