For all hardcore Madras-lovers, Chennai is merely a city and Madras is an emotion.  A sleepy city until the 1980s, even while being the 4th largest in India, Chennai today is a bustling blend of the traditional and the contemporary.  Popularly known as the land of temples and filter coffee, Chennai is also the largest cultural, educational, and economic center in south India.  It was the only Indian city to feature on The New York Times' list of 52 Places to Go in 2014 (it was #26), on Lonely Planet's list of Top Ten Cities for 2015 (#9), and National Geographic's recent list of the Top 10 Food Cities (#2) in the world.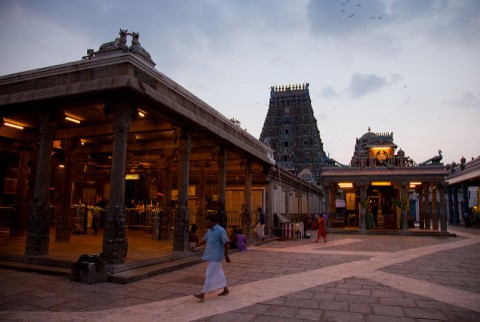 With rapid modernization, especially in recent decades, Chennai may be home to numerous IT hubs scattered across the city (the most notable being the IT Corridor along Old Mahabalipuram Road).  Yet, it is also where you will routinely see software professionals going to work with vibhuti (a sacred, white ash) applied on their foreheads after morning prayers.  You will see PYTs hitting nightclubs in their LBDs and also sari-clad women heading to work with flower in their hair, alongside colleagues in fashionably faded or torn jeans.  People rightly associate Chennai with being socially progressive and accepting of religious, cultural, and ethnic diversity.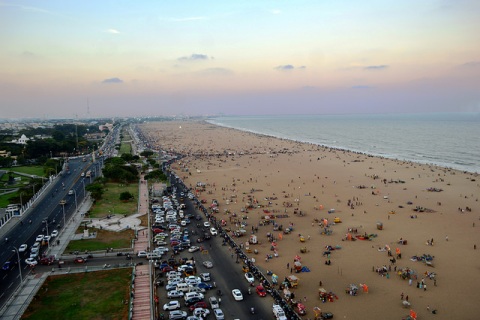 Chennai is also India's first municipality and also, for better or worse, the pioneer in Western-style education in India.  (Madras University was established in 1857.  For perspective, lest people forget, Nalanda University was a renowned center of learning from the 3rd century BCE to the 13th century CE.)  Chennai has been spewing out educated professionals for many generations.  After all, it is home to numerous reputed educational institutions such as Indian Institute of Technology, Madras; College of Engineering, Guindy; Kilpauk Medical College; Madras Medical College; Institute of Mathematical Sciences; Stella Maris College; Loyola College; Madras Christian College; and Great Lakes Institute of Management, among others.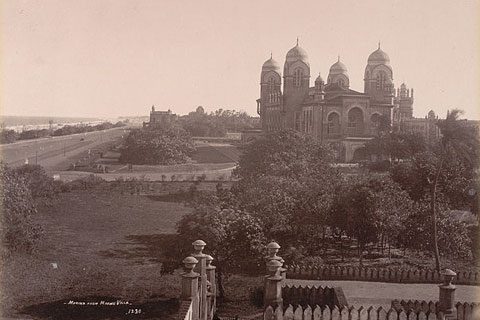 Chennaites aren't just an educated lot; they get culture, too.  There is the the Kalakshetra Foundation, which is dedicated to the preservation of traditional dance and music.  The annual Margazhi music festival not only keeps alive Carnatic music traditions but also draws many music connoisseurs to the city every December.  Chennai's theater groups (Tamil and English) and numerous art galleries are further testament to the people's being culturally inclined.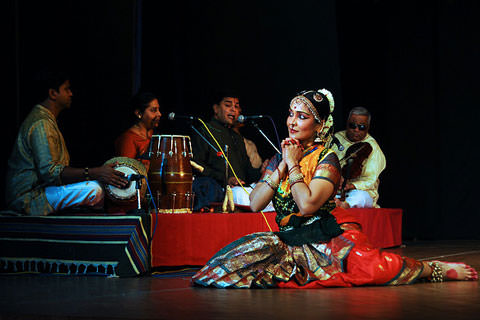 Madras Week and Its Origins
It is out of the love for the city and its glorious history and vibrant past that a bunch of journalists, historians, and ordinary people came together and decided to celebrate the day the city came into existence.  What began as a half-day celebration 13 years ago has now become a month-long event with August 22–28 being called Madras Week.  For the present generation, Madras Week provides a glimpse into the sepia-tinted Madras that their ancestors lived in and loved.
Given the Indian penchant for invoking and revering events from the bygone era, it is surprising that people know little about how a mere piece of land on the Coromandel Coast turned into the vast and ever-growing metropolis that Chennai is, today.  On the 22nd of August, 1639, the area where Fort St. George is currently situated was bought by the East India Company from Damerla Venkatapathy, a viceroy of the Vijayanagar Empire.  Francis Day and Andrew Logan, key colonial administrators for the East India Company, bought the land to build a fortified warehouse.  After an exemption from import tax was announced for people residing in the proximity of the fort, throngs of weavers, dhobis, and artificers settled in the area surrounding the fort.  A bustling township known as Black Town soon developed and grew southwards over the next few centuries to become Chennai as we know it today.  The area was renamed George Town in 1911 after George V, Prince of Wales was made the Emperor of India.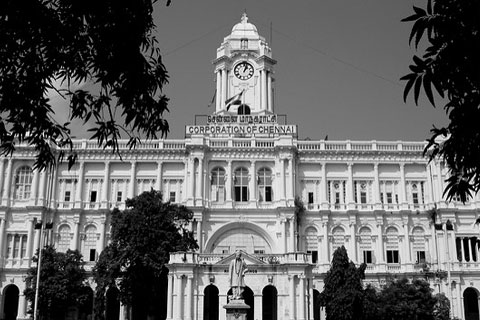 Madras Week commemorates the beginning and expansion of the city of Chennai, making it possible for the present generation to look back and see how it all began.  In 1989, to make the 350th anniversary of the city's founding, a commemorative monument known as Madras 350 was built at the intersection of Poonamallee High Road and New Avadi Road.  In the same year, the Murugappa Group, a business conglomerate, along with the Mylapore Times, started the Madras Quiz, which has since become an annual feature in the city's calendar.
The group also commissioned S. Muthiah, a famous historian, to write the book Madras – The Gracious City.  The combined effort of S. Muthiah , historian V. Sriram, and journalist Vincent D' Souza is responsible for creating Madras Day, the focus of which is the city's historical past and present.  V. Sriram, an engineer by profession, is also credited for rekindling the public's interest in Chennai's heritage through his app Chennai Past Forward, a virtual arena to discover Chennai's past.
During Madras Week, heritage walks to the numerous architectural wonders of the city, food walks, film screenings, public talks, exhibitions, poetry reading sessions, dance performances, and various other contests are organized all over the city.  Madras Week gained popularity in 2007, the same year in which a postal cover commemorative of Madras Day was issued.  It received nationwide coverage upon its 375th anniversary in 2014 when more than 100 events were organised from 10th August to 14th September.  The Madras Song was also composed and released (by the Murugappa Group) in 2014, as a tribute to Madras.
Chancey Illa, sung by Anirudh Ravichander, was The Times of India's official song for celebrating Chennai's 375th anniversary in 2014.
Corporates, educational institutions, and even neighborhood groups and apartment associations conduct events to celebrate Madras Week.  This year, there are over 140 events organized across the city.  Organizations such as Storytraits which narrate stories using features of the city as props, and Nizhal, which celebrates nature and creates awareness about the trees native to Chennai, bring people together through their common love for Madras.  Heritage cycles rides are organized by Cycling Yogis and all these events collectively patch up the almost-forgotten fabric that the history of Chennai is.
Even foreign diplomats immerse themselves in the riot of festivities associated with Madras week.  For instance, U.S. Consulate officials took part in this year's celebrations by trying on traditional sarees and dhotis.
They also learnt how to braid flowers and treated themselves to a typical South Indian lunch, served on a plantain leaf, from Kasivinayaga Mess.
Social media is abuzz with #MadrasWeek with people posting various videos and posts taking pride in and showcasing the rich heritage and traditions which form the very soul of Madras.
What are you doing about it?  Write in your comments!
Featured image courtesy of Arian Zwegers