The US just marked the 15th anniversary of 9/11.  On September 11, 2001, militants belonging to the Islamic extremist organization al-Qaeda hijacked four airplanes out of which two crashed into the twin towers of the World Trade Center in New York, one was flown into the Pentagon in Washington, D.C., and the fourth crashed into a field in rural Pennsylvania.  If you believe the official story, that is.  What is undeniable, though, is that about 3,000 people were killed in this attack that shook the world.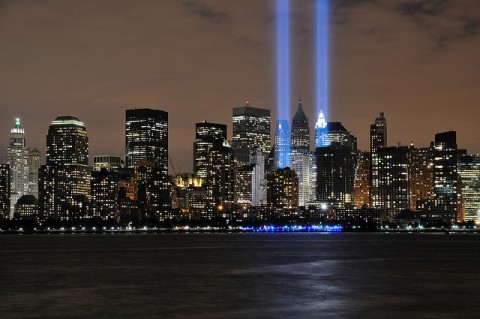 #NeverForget
Every year, the US memorializes and honors those who lost their lives.  It is a chance for the citizens remember the spirit of community and service.  Politicians, national leaders, dignitaries from other countries, celebrities, and ordinary citizens take part in this commemorative event.  #NeverForget was one of the hashtags that trended on Twitter yesterday, an indication of how the government officials and citizens of the US feel about the solemn day.
It made me wonder if we Indians are too quick to forget about the many terror attacks that happened on our soil.  Why is that we don't similarly remember our martyrs and the innocent civilian lives lost?  Let us take a few minutes to revisit and reflect on eleven major terror attacks that India has witnessed in the past 25 years.
1. 26/11 Mumbai Terror Attack, 26 November 2008
Members of the Pakistan based terrorist group Lashkar-E-Taiba captured Hotel Taj, Hotel Oberoi Trident, and Nariman House, setting off bombs and holding civilians hostage.  They also opened fire on unarmed individuals at Chhatrapati Shivaji Terminus, Leopold Cafe, Cama Hospital, Metro Cinema and near the Times of India Office.  166 people died and 293 were injured.
2. Bombings in Assam, 30 October 2008
In Guwahati, the capital of Assam, 18 bombs exploded at different locations across the city.  About 80 people died and nearly 500 were wounded in this attack.
3. Jaipur Blasts, 13 May 2008
Nine bombs exploded in six locations across this popular tourist destination within a 15-minute time frame.  The bombs were planted at busy shopping areas and the death toll went up to 63.
4. Samjhautha Express Bombings, 18 February 2007
At around midnight, two bombs went off in two compartments of Samjhautha Express.  The explosions resulted in a fire that quickly spread to other compartments as well.  68 people lost their lives and more than a dozen sustained severe injuries.
5. Mumbai Train Blasts, 11 July 2006
Within a matter of 11 minutes, seven bombs went off in the first-class coaches of several local trains in Mumbai, killing 210 people and injuring more than 200. Indian Mujahideen was found to be responsible for these terror attacks.
6. Delhi Serial Bomb Blast, 2 October 2005
63 people died and 210 were wounded in serial bomb blasts that rocked the capital two days before Diwali.  Pakistani terrorist group Islamic Revolutionary Front claimed responsibility for this attack.
7. Akshardam Temple Attack, 24 September, 2002
Two terrorists associated with the terrorist groups Lashkar-E-Taiba and Jais-e-Mohammad gunned down people at the Akshardam Temple in Gandhinagar, Gujarat.  31 people lost their lives and 71 others sustained injuries.
8. Indian Parliament Attack, 13
 

December 2001

Terrorist associated with Lashkar-E-Taiba and Jaish-e-Mohammad breached the security at the Parliament in New Delhi.  6 policemen and 3 Parliament staff members lost their lives in a gun battle that went on for hours.
9. Coimbatore Bombing, 14 February 1998
Targeting BJP leader L.K. Adwani who was in the city, Al Umahh, an Islamic Fundamentalist organization set off 12 bombs in Hindu-dominated areas across Coimbatore.  About 60 people died and more than 200 were wounded.
10. Mumbai Blasts, 12 March 1993
257 people died and more than 700 were injured in this series of bomb blasts, the worst terror attack the country has seen.  They are believed to have been coordinated by Dawood Ibrahim, don of Mumbai's underworld.
11. Ludhiana Attack, 17 June 1991
Sikh militants shot dead 100 passengers on board two trains in Ludhiana, Punjab.  They pulled the emergency brake on the two trains and indiscriminately opened fire on the unsuspecting passengers.
#NeverForget
Featured image courtesy of Harini Calamur
Editor's note:
Here is a tribute to the Indian Army soldiers killed in Uri, Kashmir: #NeverForget