Are you an adventure junkie? Do you risk your life for that rush of adrenaline? Check out these bizarre and dangerous adventure sports.
1. Wingsuit flying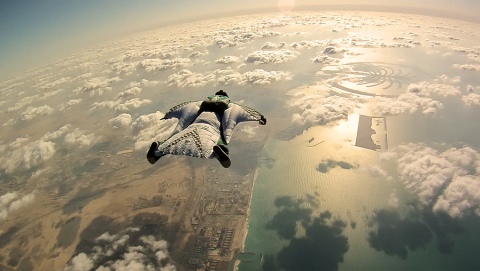 Wingsuit flying involves jumping from a great height and gliding through the air. Also referred to as birdman suits, a wingsuit adds surface area, allowing the jumper to soar through the sky. A parachute should be deployed to in order to land. A wingsuit is the closest thing one we can get to the real feel of flying.
2. Volcano boarding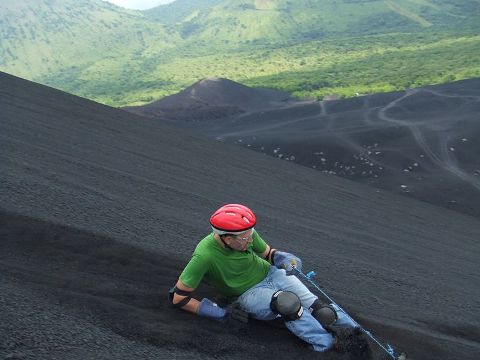 Does sliding in high speed down the surface of an active volcano excite you? Then you have to head to the foothills of Cerro Negro in Nicaragua. Safety gear such as helmets and knee pads prevent serious injuries, making this extreme adventure sport worth the adrenaline rush!
3. Crocodile bungee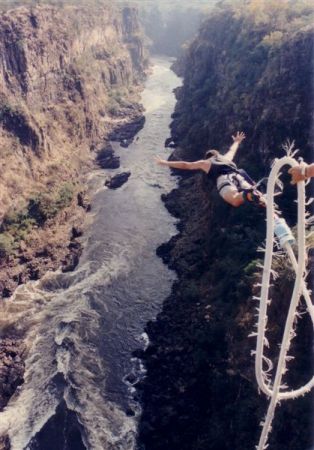 Crocodile bungee jumping is the crazier version of regular bungee jumping. You jump from a great height above a river filled with crocodiles waiting with their jaws wide open, teeth baring. Let me tell you that this one is definitely not for the faint-hearted.
In 2012, when Erin Langworthy, a 22-year-old Australian woman decided to give this adventure sport a try, little did she know that the bungee cord would snap, sending her plummeting down into the Zambezi river, with her legs tied. Miraculously, she escaped the waters and the crocodiles with a few injuries. Watch the video here:

4. Rock crawling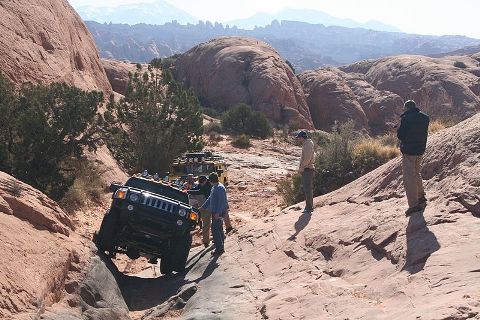 If you thought off road driving merely involved getting off the road, you are wrong. Rock crawling is the ultimate form of off road driving where your driving skills will be put to test as you navigate your vehicle over huge rocks and steep boulders.
5. Train surfing
This sporting activity is banned everywhere. However, it doesn't stop adrenaline junkies from trying it, filming it, and sharing it on the internet. As the name suggests, you 'surf' on top of a fast-moving train. A number of people have died attempting this crazy stunt, especially by overlooking safety precautions. The train surfing trend was popular in South Africa in the '80s . But the mid-2000 saw a revival of this extremely dangerous stunt and as many as 40 adolescents had died in Germany alone, trying to copy the video of a guy who surfed atop the InterCity Express in Germany, which goes as fast as 330 km/hr.
6. Airkicking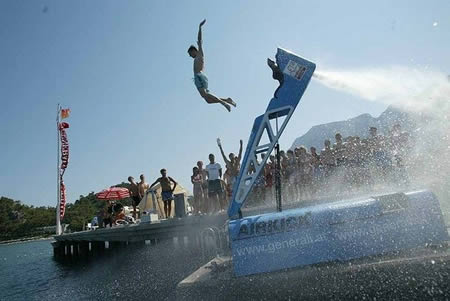 Ever wondered what it would be like to be a human slingshot? Airkicking is your answer to that! German stuntman Jochen Schwiezer invented this sport whereby individuals can be catapulted 26 feet in the air into a pool filled with either foam or water. A parabolic trajectory is pre-calculated using water recoil technology and air pressure. The button to send you hurtling into the water rests with you and you can press it whenever you want to, for a never-before kind of dive into the pool.
7. Cliff diving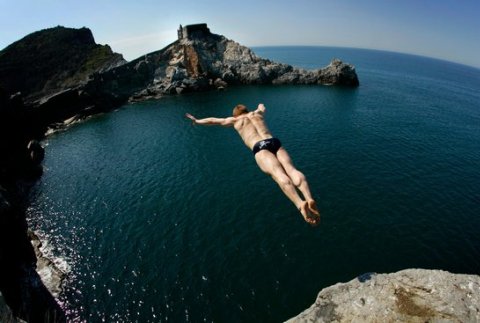 If you are an adventure junkie, cliff diving in Hawaii should definitely be on your bucket list. Plunge into the azure blue sea from atop one of the steepest cliffs in the Hawaiian islands for a never-to-forget diving experience.
8. Slack-lining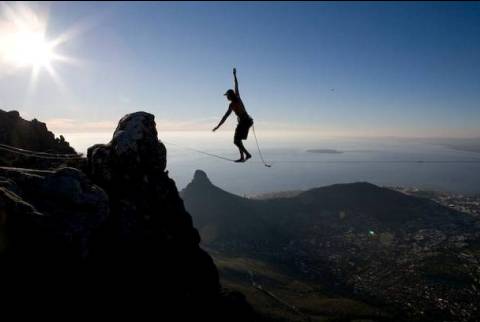 Although slack-lining may appear like tightrope walking, it isn't the same. The nylon rope isn't as taut, making you feel like your are bouncing on a huge rubber band, but around 3000 feet above the ground. That is exactly how Christian Schou made it to the Guinness Book of World Records; by slack-lining across a Norwegian fjord In Kjerag.
9. Mountain Unicycling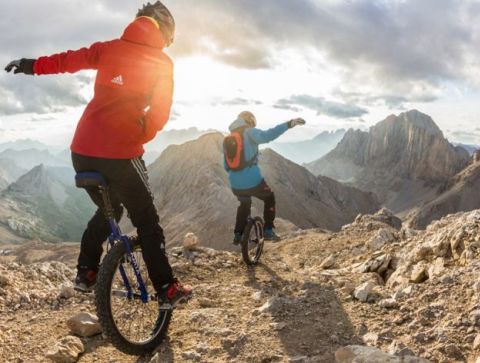 Even though the risk factor for this sport is extremely high, thousands of people try their hands at mountain unicyling every year. In addition to maintaining balance on a single wheel, you also have an extremely difficult terrain with a scary view to conquer.
10. Wing walking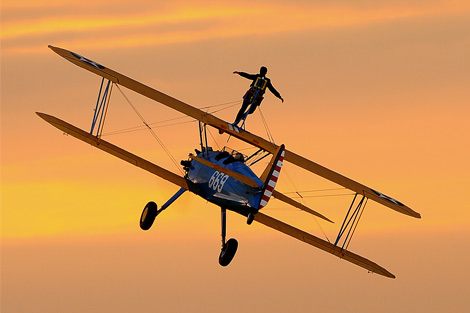 If you have ever dreamt of walking on the wing of an airplane while high up in the air, wing walking is something you should give a try. You will be strapped on to the wing of the plane, so you can be assured that you won't fly off as the plane flies at a speed of 135 m/hr.