It is every woman's wish to dress elegantly and comfortably, whether it is to the workplace or college.  When it comes to us Indians, there is no single rule to appear stylish because our clothing options are limitless.  From western outfits such as pants, shirts, and dresses to traditional Indian outfits such as kurti and salwar-kameez, we exhaust ourselves trying to decide what clothes to wear.  Here are some dressing tips to help you pick the right attire for the right occasion.
Tip #1. Keep the dress code in mind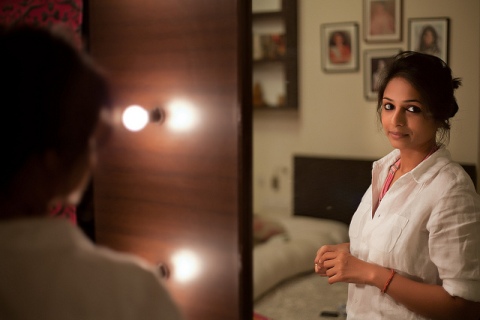 If you are starting at a new workplace or joining a new college, you may be unsure about what to wear.  Firstly, find out if there is a dress code.  Many colleges in India regulate what students, especially women, can and cannot wear.  Dress codes vary from college to college; torn jeans are banned in certain colleges while some forbid jeans altogether.  Both workplaces and educational institutions can be strict when it comes to implementing a dress code.  So, a prudent approach would be to do your research ahead of time, by asking those who're already at the company or college, and adapt your style accordingly.
Tip #2. Find out what others wear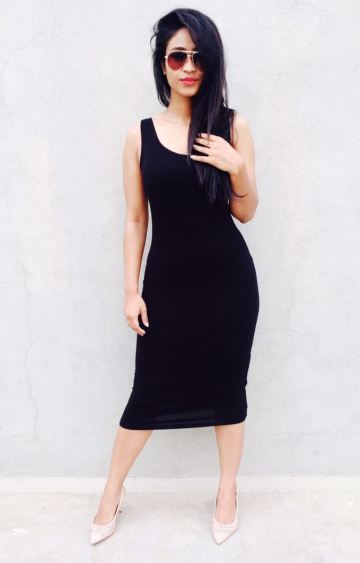 If the company you work for has no particular dress code, find out about the organizational culture before picking something thoughtlessly out of your wardrobe.  Do some research about what other female employees at the company wear, so that you do not look and feel out of place.  For instance, in a government sector, the female employees are more likely to be dressed in either sarees or salwar-kameez.  But the female employees at a multi-national corporation or any other IT company may wear anything from a salwar to jeans and a T-shirt.
Tip #3. Picking a western outfit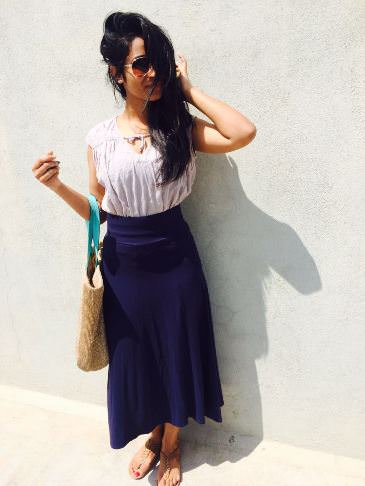 Should you choose to go with a western outfit at work, opt for pastel shades or other light colors for a blouse paired with dark-colored trousers or a knee-length skirt.  Students can wear colorful wrap-around or gypsy skirts.  Remember to choose a monochromatic top with flamboyant, printed skirts – or vice versa – so that you do not look like a walking-talking patchwork quilt.  While office-going women prefer wearing light colors, students can wear the brightest, chintziest outfit and get away with it.
Tip #4. Choosing Indian attire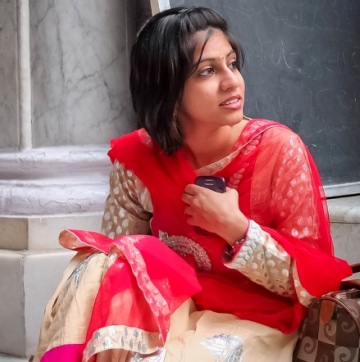 If you prefer Indian wear, go for a cotton or linen kurti paired with any Indian bottomwear.  For working professionals and students alike, the kurti has been a life-saver.  It is a versatile piece of clothing that you can pair with bottomwear ranging from patiala bottoms to palazzos.  A kurti gives you the liberty to mix and match it in any way you like, giving rise to a new look every time. You can create different looks with a limited collection of kurtis, dappattas, stoles, and different types of bottomwear.  A kurti can also be paired with jeans, and a dupatta can be replaced with a stole for an Indo-Western look.  You can even make a plain-looking top pop by wearing an embroidered jacket on top.  But make sure that your kurti fits you correctly.  A tight kurti can be very uncomfortable and a loose one can make you look shapeless and inattentive.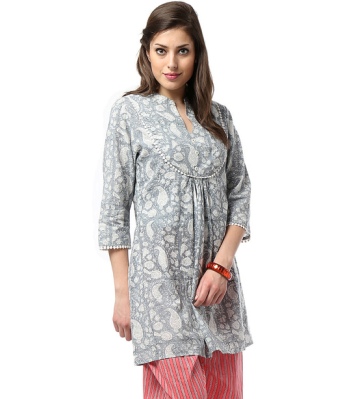 Linen pants are another comfortable yet stylish option for both students as well as working professionals.  They are loose yet looking and well-suited for hot weather.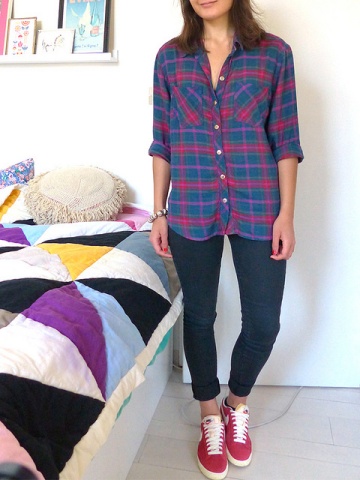 Shirts never go out of fashion and you won't go wrong by having a few extra ones in your closet.  Brighten up your 'casual Friday' by pairing a plaid shirt with a pair of skinny jeans to look effortlessly chic.
Tip #5. Makeup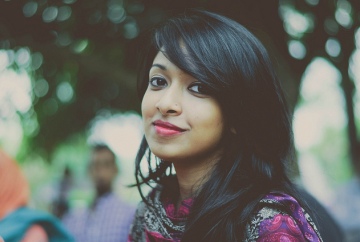 When it comes to makeup, keep it minimal.  Stick to a simple kajal-mascara-lip-gloss routine whether it is to work or to college.
Tip #6. Dress modestly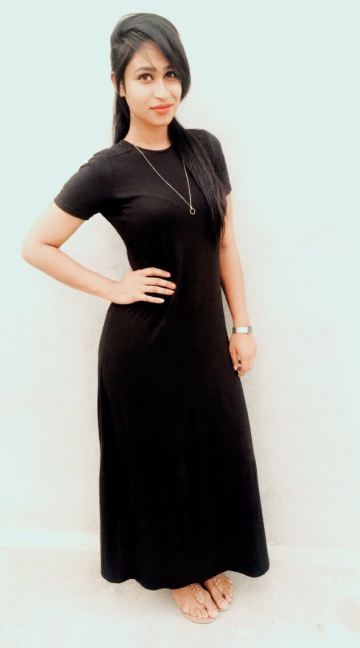 Whether you choose an Indian outfit or a western one, the focus should be on dressing modestly.  Flashy colors or outfits with ghungroos or tassels are a big no at a work setting.  Dress wisely to avoid the possibility of your colleagues getting distracted and your getting unwanted attention.  Skimpy, revealing clothes or any outfit remotely transparent are neither appropriate for college nor for a work environment.  Ripped jeans are also clothing to steer clear of when picking something to wear to work.
Tip #7. No sweatpants or workout clothes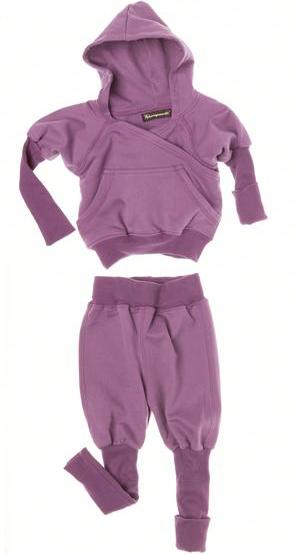 We all know how comfortable sweatpants are.  But they are meant to be worn only when you are working out.  So, avoid wearing them anywhere but to the gym.
Tip #8. Dress for the weather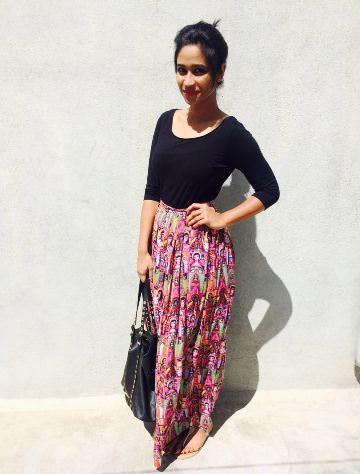 Keep the weather in mind before choosing what to wear.  For example, avoid full-length skirts during the rainy season or you would have to walk around the whole day with your hemline drenched in mud!  If it is cold outside, try layering your clothes.  A jacket is a must-have for those who live in places where it can get chilly.
Tip #9. Choosing the right footwear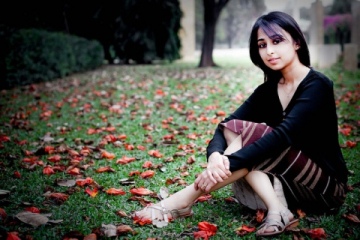 Save your stilettos for your social gatherings and your sneakers for your workout sessions.  Neither of them is suitable for work nor for college.  Go for flats, low heels, or juttis instead.
Tip #10. Bright colors
Working women should stay away from neon or brightly colored bangles, chunky jewelry, and dangling earrings.  But all these are acceptable when you want to make a style statement in college.
Revamp your style based on these tips to feel confident in whatever you are wearing. Lastly, remember this while choosing any outfit: Go with styles that you are comfortable with instead of blindly following the latest trends.
Featured image courtesy of Sheng P.
Editor's note:
Did picking an interview outfit take a long time? This may interest you: What to Wear to a Job Interview.