We have for you, our travel section, where places are discovered, and re-lived in words one more time, just for you! There's something about Coorg, with nature's bounty visible in abundance as you lose yourself in its sights and sounds. Add to that their renowned hospitality and you have a winning formula!
They give metaphors and sobriquets to any and every exotic place they visit. They find their muses there. While it may not be wrong for the likes of poets and writers to claim so, I've often wondered if it is really fair to compare one exotic place. Each location, each sight has its intrinsic beauty after all. Though it is only inevitable to end up making comparisons, but as they say, some places truly leave you breathless, and speechless. Coorg is one such destination. Located in the southern part of Karnataka, this gorgeous hill station is like one princess for whom even the most handsome prince may not be the best match. Home to the warrior clan of the Kodavas, Coorg has given India many an army general. And it is true that Coorgi men and women possess one of the sharpest features among all races and communities. But most importantly, for easily intimidated Bengali travellers like me, their hospitality is what makes them a truly beautiful community.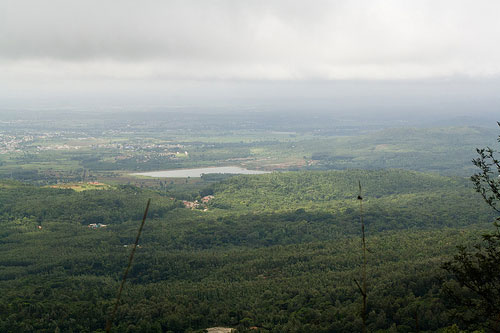 And as I said earlier, the region the Coorgis call home indeed has such features which words cannot describe. Whether it is waking up the sound of the stream flowing by your cottage, or witnessing Miss Moon playing hide and seek with the tall, dark and handsome trees, or simply the rain-washed coffee beans that greet your eyes wherever you go, Coorg is a slice of heaven gifted to us by none other than the creator himself (if you believe in such things, that is). This notion is reaffirmed when you see the mughty Abbi Falls descend into a quiet stream, while the clouds kiss the green peaks in Madikeri, the capital of Coorg district.  And why not? For city-bred drones like us, relaxing on the veranda while sipping coffee and watching the raindrops create a symphony with the wooden railings on the porch or consuming home-made banana jam is that much-needed oxygen. More so, given the fact that the resorts and homestays in the region located away from the capital Madikeri (like the one where we were staying) do not have any mobile phone reception and no televisions in the rooms. Hence, it's just you and the elements.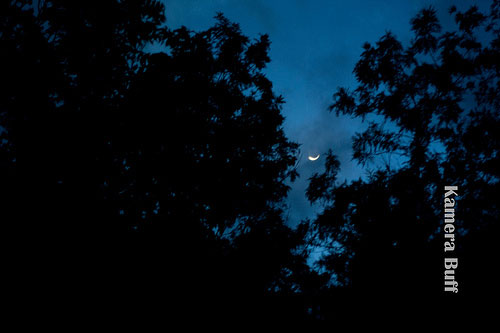 How to get there:
The most common route taken by travellers is by road (since there are no railheads around as such) from Bangalore or Mysore. Lots of AC and non-AC are buses run by the Karnataka State Road Transport Corporation). Most of these buses originate from Bangalore and go via places like Mysore or Hassan. The journey takes 5-6 hours approximately. Alternatively, the nearest airport is Mangalore, which is around 250-260 km away from Madikeri, the capital of Coorg district.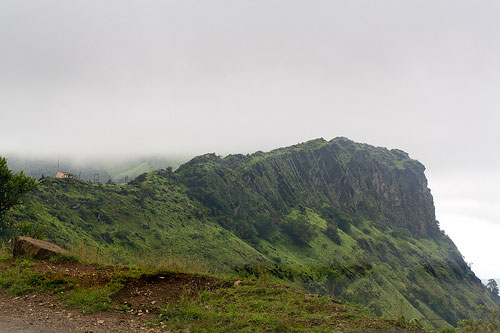 Cost of trip:
Around Rs 40,000 for a couple, which includes the cost of travel, accommodation, food and sight-seeing. There exist resorts in Coorg, but the best and most popular form of tourist accommodation is a homestay. Most homestays in Coorg are run by coffee plantation owners in their estates. Though lots of regular hotels as well as guest houses are available also, it is still a very good idea to experience the hospitality extended by these homestays – where the owners personally look after you throughout the duration of your stay, and will will offer to your drive you to the hospital even in case you fall sick.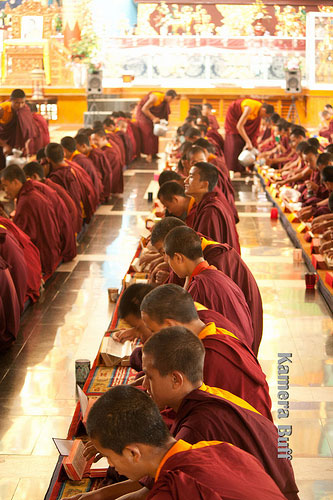 Recommended sights:
Abbi Falls: a few kilometres from Madikeri along the Western Ghats – the beauty of this place should not be missed; Kushalnagar/Bylakuppe monastery: a settlement for Tibetan refugee with a large monastery which is an example of the cosmopolitanism of the region; Thalacauvery: the supposed origin of the Kaveri river. This place is of religious significance, hence the temple and tank where the river originated, according to legend. A wildlife sanctuary is also located there.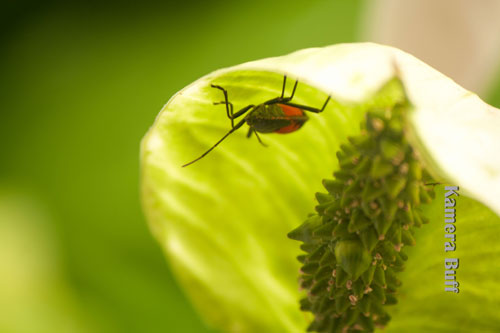 Best time to visit:
Even though the start of the monsoon season makes Coorg look most gorgeous, it is better to visit once the rains slow down, or begin to withdraw – which is October onwards, since like any other rural region, Coorg is not without its share of infrastructural problems. And it is bad roads in this example, which develop deeper craters when the rains are on in full force. So, it is a matter of sheer convenience more than anything else.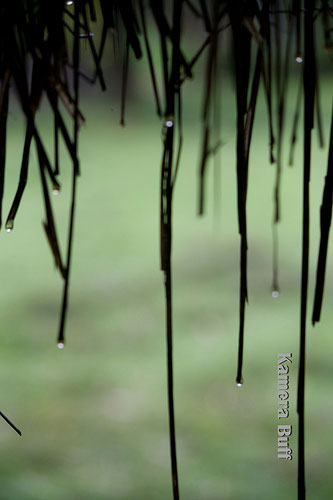 Images courtesy of Kamera Buff and reproduced with permission.
Editor's note:
Interested in travel?  Here's a tourist guide to the town of Shantiniketan: Home Of Tagore's Literary Classics.